HIROC exists because of you! We're a 30+ year upstart, still as unique, nimble and proactive as we were when we started.
Formed in 1987 with 53 healthcare organizations who were determined to work together to not only bring positive change to the healthcare sector, but disrupt the insurance industry. The newly formed not-for-profit, known as a reciprocal, was an ambitious undertaking and we're still thriving today because of our shared purpose.
Our vision, mission and values speak directly to that very purpose.
---
Vision, Mission and Values
 
Vision
Partnering to create the safest healthcare system
Mission
Committed to providing insurance, risk management and innovative solutions supporting safety and collaboration in healthcare
Values
Respect – We respect each other and value everyone's contributions.
Integrity – We operate with high integrity and are ethical in all our dealings. 
Care – We care about our subscribers, those they serve, our employees and our community.
Service – We are dedicated to delivering superior service to our subscribers and partners.
Our Story
Every business starts with a problem. In the mid-1980s, Ontario hospitals faced a crisis when their liability insurance premiums rose dramatically and one major commercial insurer refused to insure them. Two commissioned reports recommended the formation of an insurance reciprocal, to be known as HIRO (The Hospital Insurance Reciprocal of Ontario). Those early subscribers were tentative (this was completely new), yet excited about the prospect of working with an insurance exchange that was going to specialize in healthcare and was dedicated to helping them reduce and prevent losses.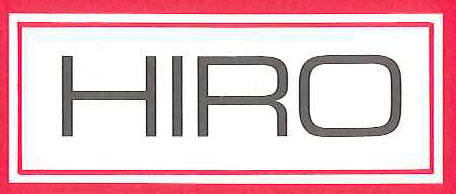 What We Stand For
HIROC is a trusted healthcare safety advisor, committed to offering a full spectrum of insurance products and support throughout a claim. Combined with sage counsel and risk management solutions, HIROC works with its partners to increase safety.
Healthcare risk management and patient safety are the cornerstones of our work and something that sets us apart from commercial insurers. A diverse set of tools and resources is geared to helping healthcare organizations identify, assess, report and manage their key organizational risks.
The faith and confidence of our Board and subscribers have resulted in solid financial growth for HIROC. We now have over 700 subscribers across the healthcare spectrum and through the subscriber surplus distribution program have put $200 million back into the healthcare system – proof of the financial benefits Canadian healthcare organizations receive by participating in the reciprocal.
Why Do Business With Us
Being somewhat of an outsider to the insurance industry is a badge we've always worn with pride. Especially since that means saved money for clients. Unlike our commercial competitors, we are a not-for-profit, therefore we do not pay commissions and income tax, and we have lower operating expenses. That translates into a lower cost of insurance for our subscribers.
Our inaugural chairman George N. Speal summed it up when he said, "When you join HIROC, you buy more than an insurance policy, you buy into a philosophy." Over close to 32 years, we've learned how to work in an industry that has been in constant flux. Our firm connection with our subscribers and commitment to continuous innovation around insurance coverage and risk management products has made us leaders in reducing costs and creating a safer healthcare environment.
The healthcare landscape is always shifting and yet our core purpose and beliefs have not changed. We are still the 'radical upstart' reciprocal built on a foundation of comprehensive insurance coverage, financial stability and professional expertise. That foundation is still our greatest strength and differentiator.