Our Board of Directors possesses a wealth experience in Canada's healthcare system. Because our board is made up entirely of leaders from subscriber organizations, they understand your needs.
They are industry influencers, strategic thinkers and key decision-makers whose combined knowledge provide the critical direction and authority to create effective change.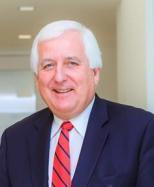 ROBERT (BOB) ANDREWS, Board Chair
Trustee
Eastern Regional Integrated Health Authority
St. John's, NL
Bob Andrews carries on a practice in Corporate & Commercial Law, Commercial Real Estate Development and Financing and Management-side Labour Relations with McInnes Cooper from its office in St. John's. He is a member of the Law Society of Newfoundland and Labrador and the Canadian Bar Association, has been appointed a Master and Taxing Officer of the Supreme Court of Newfoundland and Labrador, and has served his profession in many other capacities over his forty years of practice. 

Bob has been very active in healthcare and charitable activities in the community including Chair of the Waterford Hospital, National President of the Canadian Mental Health Association, Finance Chair of the Healthcare Corporation of St. John's and currently a member of the Board of Trustees of the Eastern Regional Health Authority based in St. John's. His other community work arises from his involvement in the Rotary Club of St. John's, the Naval Association of Canada and various sports and youth activities. His work in these and other activities has been recognized by the award of the Queen's Diamond Jubilee Medal, a Paul Harris Fellow from Rotary International and a Bronze Medallion of the Naval Association of Canada.
Bob and his wife, Diana, have four children and, as of the recent count, five grand-children.

ELIZABETH BEADER, Vice-Chair
Trustee
Thrive Group
Hamilton, ON
Elizabeth Beader is the principal consultant for AURA Inc, focused on governance excellence, risk and safety, quality, and accountability.  
Elizabeth has over 30 years of experience as a business leader in healthcare with a demonstrated track record of client focused care, employee engagement and goal achievement. She has served as a CEO at Compass CHC and  "Turnaround CEO"  at Kitchener Downtown CHC.  
Her experience within the industry has included successful Capital Plan Development of a $21million dollar LEED project, Enterprise Risk Management shared across Community Health Centres within Ontario, Co Design of Workflow, Employee Transition, and Strategic Planning.  
Elizabeth has served on several Boards including the Alliance for Healthier Communities as a treasurer, Welcome Inn Community Centre as Chair, and New Horizons as Chair. She is an accreditation peer reviewer for the Canadian Centre for Accreditation, and has participated in 8 accreditation reviews.  
Elizabeth was elected to the HIROC Board in 2015 and is currently the Vice Chair of the Board and Chair of the Finance Committee. She has recently been elected to a Subscriber Board, Thrive Group in Hamilton, Ontario.
Elizabeth holds an undergraduate degree from McMaster University, an MBA from Athabasca University, and has various certificates in health management including from Rotman School of Business, Advanced Health Leadership and Bay Area Leadership. Elizabeth holds a Chartered Directors Designation (C.Dir, 2021) from the Directors College of the Degroote School of Business.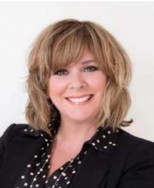 Martine Bouchard
President and Chief Executive Officer
St. Boniface Hospital
Winnipeg, MB
Martine Bouchard is the President and CEO of St. Boniface Hospital in Manitoba. She has been working in the English and French-speaking health and social services network in Quebec for over 30 years.
The strategies put forward, with the help of Martine's teams, have achieved remarkable results in the continuous improvement of the delivery of high-quality patient care, performance, and organizational outreach.

SARAH CHOW
Vice-President Corporate Support and Chief Financial Offer
Michael Garron Hospital
Toronto, ON
In Sarah Chow's role she is responsible for Finance, Information Technology, Decision Support, Health Records and Support Services including Supply Chain, Housekeeping, Maintenance, Security, and Food Services. Sarah joined Michael Garron Hospital in 2016. Prior to joining MGH, Sarah was VP Finance & CFO, which encompassed Supply Chain, at St. Michael's Hospital for 15 years. Previously, Sarah held senior roles at Princess Margaret Hospital/UHN and Ernst & Young. Sarah is a CPA, CA and Chartered Director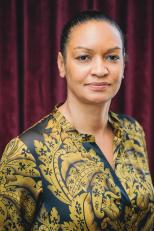 REMI EJIWUNMI
Senior Partner, Registered Midwife
Midwives of Mississauga
Mississauga, ON
Remi Ejiwunmi is a graduate of the inaugural class of the Midwifery Education Program at McMaster University. Since graduation in 1996 she has practiced as a member of Midwives of Mississauga, where she became a Senior Partner in 1999. She has taught as a sessional instructor within the Midwifery Education Program at Ryerson Polytechnic University. She is a member of Professional Staff with admitting privileges at Trillium Health Partners where she acts as head midwife.

She sat on the Board of Directors of the professional association (the Association of Ontario Midwives [AOM]) for more than 10 years including two terms as President which provided her the opportunity to interface with the OMA, RNAO, OHA and MOHLTC.

She currently sits as a member of the AOM's Quality, Insurance and Risk Management Program steering committee and as Trillium Health Partner's representative to the Greater Toronto Area Obstetrical Quality Improvement and Patient Safety Network.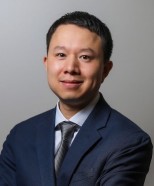 Michael Lam
Chief Program Officer, Financial Operations
Alberta Health Services
Calgary, AB
Michael Lam is currently Chief Program Officer, Financial Operations at Alberta Health Services (AHS) and is responsible for overseeing all aspects of Finance. AHS is Canada's first and largest province-wide, fully-integrated health system, responsible for delivering health services to the over four million people living in Alberta. 
Michael graduated from the University of Calgary with a Bachelor of Commerce degree in Accounting, and earned his designation as a Chartered Accountant while working at a large public accounting firm in Calgary. Michael joined the Calgary Health Region in 2006, which later become a part of AHS, and has since held various senior roles in Internal Audit & Risk Management, Treasury, and Financial Reporting. Michael is a Canadian Chartered Professional Accountant (CPA, CA), and Certified Health Executive (CHE) with the Canadian College of Health Leaders.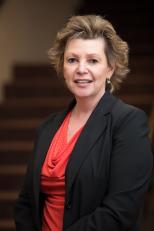 JO-ANNE MARR
President and Chief Executive Officer
Markham Stouffville Hospital
Markham, ON
Jo-anne Marr is the President and CEO of Markham Stouffville Hospital, a large community hospital in the GTA. Prior to this role, Jo-anne was the CEO of the Central Community Care Access Centre. Previously, she held a number of leadership roles at Mackenzie Health including interim CEO, Executive Vice President and Chief Operating Officer. Throughout her career, she has led a number of high-profile and transformational initiatives focused on patient care redesign and patient experience.

Jo-anne has extensive experience working in the healthcare sector in a number of administrative and nursing leadership positions, as well as healthcare consulting roles. Her experience spans public and private sectors, academic hospitals and community. Jo-anne holds a Master of Science in Nursing, Master of Business Administration and is a Certified Health Executive.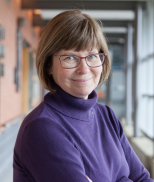 Lori Marshall
President and Chief Executive Officer
Chatham-Kent Health Alliance
Chatham-Kent, ON
Lori Marshall is President and Chief Executive Officer of Chatham-Kent Health Alliance. Lori brings to the organization over 20 years of progressive leadership experience in Ontario's acute and community care sectors. She has a reputation as a patient-centred strategist with a track record of addressing complex issues through a shared vision and knowledge of the community and region. Lori's previous experience as a CEO includes the Erie St. Clair Community Care Access Centre and Nipigon District Memorial Hospital. She has served as Vice President at Thunder Bay Regional Health Sciences Centre and Oshawa General Hospital. 
Lori is a Registered Pharmacist with the Ontario College of Pharmacists and a Certified Health Executive with the Canadian College of Health Leaders. She holds a Health Leadership Certificate from the University of Toronto's Rotman School of Management and a Masters in Health Administration from the University of Ottawa. 
Lori has a rich history of community service and has been active on many boards and committees at the provincial and local levels.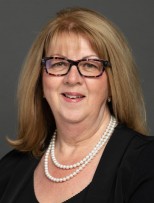 MARIE-JOSÉE MARTEL
Trustee
Hôpital Montfort
Ottawa, ON
Ms. Martel has more than 25 years of expertise and experience in the delivery of services to Canadians from all channels (in-person, telephone, written and online). She has had the opportunity to work in central agencies: Treasury Board Canada and the Privy Council Office, and in departments such as Revenue Canada Agency, Service Canada, Public Works and Government Services, and Library and Archives Canada. Ms. Martel is a leader with experience in collaborating with other levels of government and other countries, in providing strategic and tactical advice, and in creating successful partnerships to deliver high-quality services.
She is a recognized Canadian Executive with a proven track record of leadership and results in business transformation and change management through technology. While she focusses on business results and budget integrity, she has a solid eye to good corporate governance and ethical behaviour. Ms. Martel is an Associate of the Institute for Citizen-Centred Service (ICCS) and she has a master's degree in Public Administration, from l'École nationale d'administration. She is the Secretary of the Montfort Hospital Board of Directors and the Vice-President the Montfort Foundation.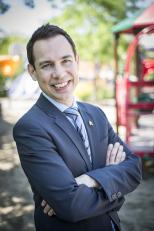 ALEX MUNTER
President and Chief Executive Officer
Children's Hospital of Eastern Ontario
Ottawa, ON
Alex Munter is President and CEO of the Children's Hospital of Eastern Ontario (CHEO) and the Ottawa Children's Treatment Centre. Since joining CHEO in 2011, he has helped CHEO earn recognition as one of Canada's most admired corporate cultures and a leader in research, health technology and patient-centred care. 

Previously, Alex was CEO of the Champlain Local Health Integration Network (LHIN) – the crown agency responsible for planning, integrating and funding health services in the region. Before joining the LHIN, he led Ottawa's Youth Services Bureau, one of Ontario's leading child and youth mental health agencies. Alex also taught in French and English at the University of Ottawa as a Visiting Professor in its Faculty of Social Sciences. From 1991 to 2003, he was an elected Councillor in Ottawa, where he also had lead responsibility for public health, long-term care, housing and social services. 

Alex has won several awards from a wide range of organizations for his contributions to the community.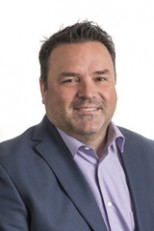 ROBBIE PETERS
Vice-President, Finance and Chief Financial Officer
Saskatchewan Health Authority
Regina, SK
As Vice-President, Finance and Chief Financial Officer for the Saskatchewan Health Authority, Robbie Peters provides leadership in the areas of Financial Services, Supply Chain and Contract Management, and Enterprise Risk Management.
 
Prior to this, Robbie served as the Vice President, Finance and Chief Financial Officer at the former Regina Qu'Appelle Health Region. He has also gained significant experience working with private sector organizations during his 18-year career at Grant Thornton LLP.
 
Robbie received a Bachelor of Business Administration at the University of PEI, and his Chartered Accountant designation in 1995.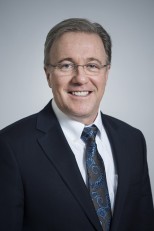 Dr. David Pichora
President and Chief Executive Officer
Kingston Health Sciences Centre
Kingston, ON
Dr. David Pichora serves as President & Chief Executive Officer of Kingston Health Sciences Centre (KHSC), an academic tertiary care centre serving a population of over 500,000 people from across southeastern Ontario.
In 2017, Hotel Dieu Hospital and Kingston General Hospital came together to form KHSC and Dr. David Pichora was chosen as its inaugural President and CEO. Prior to that, David held the positions of Chief Executive Officer of Hotel Dieu Hospital and Chief of Staff. An orthopedic surgeon, he is also a Professor of Surgery and of Mechanical and Materials Engineering at Queen's University. He also served as Chair of orthopedic surgery at Queen's University, Hotel Dieu and Kingston General Hospitals.      
KHSC has successfully brought together two of Canada's oldest continually operating hospitals – a secular and Catholic site – into one corporation. In its first two years of existence, Dr. Pichora led the organization through the creation of a bold strategic plan, successfully achieved full accreditation, and added new programs, innovations and additional funding streams.  
David and research partners have received numerous research grants including Canada Foundation for Innovation (CFI) and matching Ministry of Research and Innovation (MRI), and CIHR/NSERC Collaborative Health Research Projects (CHRP) grants in the field of computer navigated orthopaedic surgery. He was named the Paul B. Helliwell Chair in Orthopaedic Research at Queen's University in 2015. 
He is a Past President of the Ontario Orthopaedic Association and the International Society for the Study of Computer Assisted Surgery.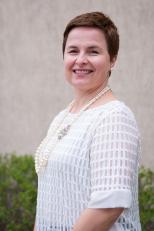 KRISTIN TAYLOR
University Counsel, Chief Legal Officer
University of Toronto
Toronto, ON
Kristin Taylor is the newly appointed University Counsel, Chief Legal Officer to the University of Toronto.
Prior to this appointment, Kristin was Vice-President, Chief Legal and Risk Officer to the Centre for Addiction and Mental Health (CAMH). Kristin joined CAMH in 2009 after having been a member of Borden Ladner Gervais LLP's Health Law Group for nine years.
In her roles at the University and CAMH, Kristin has been responsible for the oversight and provision of all legal services, including litigation matters, corporate matters, privacy issues, risk mitigation, governance and advocacy work. Kristin has been a leader in the healthcare sector and legal community throughout her career due to her teaching, writing, presenting and expert legal advice in all areas of health law.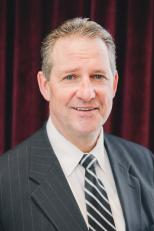 RICHARD WILSON
Pembroke Regional Hospital
Trustee
Pembroke, ON
Richard Wilson is a Chartered Accountant with a Bachelor of Mathematics from the University of Waterloo, and has a Certificate in Health Care Administration from the University of Saskatchewan.

He has over 35 years' experience as a Senior Leader in the area of Financial Services, Business Development, Information Systems and Support Services in the hospital sector; and has worked in Alberta and Ontario hospitals, and is a member of the Canadian College of Health Leaders.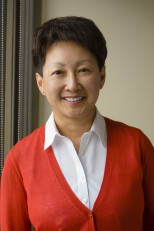 Dr. Verna Yiu
President and Chief Executive Officer
Alberta Health Services
Edmonton, AB
An accomplished leader in the academic and healthcare sectors, Dr. Verna Yiu has been involved in public sector governance for over two decades. She is currently the President and CEO of Alberta Health Services (AHS), Canada's first and largest province-wide health system providing integrated care to more than 4.2 million Albertans. AHS has been recognized as a national and international leader in many clinical and administrative areas including: being named as one of the top five most integrated healthcare systems out of 40 countries, having one of the top three best health supply chain management systems in the world, and most recently awarded as one of Canada's Top 100 Employers for the second consecutive year.
Dr. Yiu is guided by the principle that healthcare is a people business, built upon strong and collaborative relationships. Creating the stability and vision that people and organizations need to succeed, strengthened within the objectives of Quadruple Aim, have been hallmarks of her governance style – first in her role as Interim Dean of the Faculty of Medicine & Dentistry at the University of Alberta and now in her current role. Since taking the reins of AHS in January 2016, Dr. Yiu has strengthened relationships with AHS' many partners, including government; academic institutions; health foundations; the AHS workforce; patients, clients and families; and communities across Alberta. By doing so, AHS has bolstered community engagement, collaborated on world-class research, led the country in many health performance indicators and met budget targets – all with the most efficient and leanest healthcare administrations in Canada.
Dr. Yiu previously served as Vice President, Quality and Chief Medical Officer in AHS from 2012-2016. Prior to the role of Interim Dean in 2011, she was Vice-Dean for the Faculty of Medicine/Dentistry from 2008-2011 and Assistant Dean for Student Affairs from 2000-2008. She has won numerous awards for teaching and clinical excellence and also chaired the Specialty of Nephrology for the Royal College of Physicians and Surgeons of Canada for six years. Dr. Yiu is a Professor of Pediatrics at the University of Alberta and continues to practice as a pediatric nephrologist.