Helping the Helpers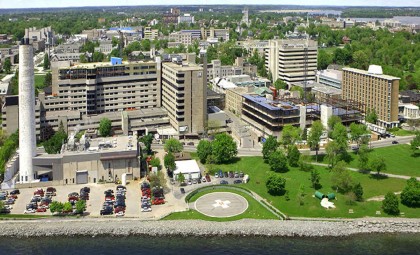 Floods, fires, chemical spills, weapons… these are the types of calls Rocky Prosser has spent the last 30 years responding to. "I said I would give it five years," said Prosser talking about his first stint in healthcare back in 1990; "the rest is history." Today Prosser is Director of Emergency Management, Security, and Life Safety at Kingston Health Sciences Centre, with similar responsibilities at Providence Care and Brockville General Hospital.
Responsible for the safety of over 10,000 staff, 1,000 patients, and the many visitors who walk through the hospitals' doors each day, Prosser relies heavily on the 80 staff under his portfolio as well as departments like risk management. I laughed and asked him how he has time to sleep at night – Prosser later told me about the years he spent working nine-to-five in healthcare and moonlighting as a member of Toronto's auxiliary police, then in the Army Reserve.
"It's just part of who I am to help other people," says Prosser, "to feel you can make a difference in someone else's day."
Much of that help comes in the form of planning and prevention, as well as looking outside of hospital walls. Prosser says he keeps tabs on what's happening in the community in terms of crime, events, large projects – anything that will affect the hospital. He works with Queen's University in preparation for their annual Homecoming. He has also been involved in planning for large events, like the Tragically Hip concert a few years back. Planning for a potential influx of patients is important, especially if you are the only trauma centre in the area, says Prosser.
For that, he relies heavily on partnerships – working closely with Facilities Management and Risk Management, external emergency management agencies, police services, infection control, and other stakeholders in the region. Insurance partners also play a part – "As one of our partners, HIROC provides direction and guidance when it's needed," said Prosser.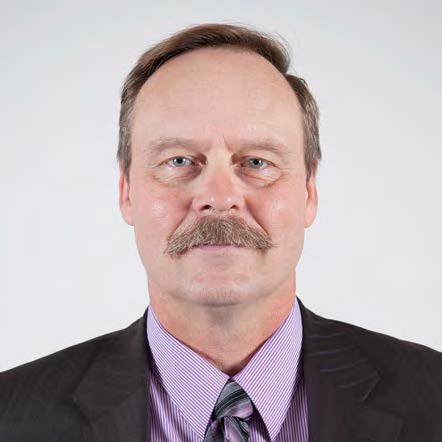 Over the course of his career, Prosser has had a long relationship with HIROC, moving throughout a number of subscriber organizations. Through the hospital's risk management team, Prosser and his team have never hesitated to reach out when they have needed sample resources on things like hot work permits, or advice on a facility or safety issue. HIROC's Risk Assessment Checklists (RAC) program enables the organization to proactively assess many security and facility safety areas against recommended mitigation strategies. They also value engineer-driven facility reviews and resources provided by FM Global, a property insurance partner of HIROC.
When I met Prosser he was delivering a talk at a Spark Conferences event on emergency preparedness. Prosser shared lessons learned from a recent Code Silver at KHSC (person with a weapon). What impressed me during that first meeting, and still today, is the number of different issues at play when it comes to keeping people safe in a healthcare environment.
In fact Prosser says he has heard from police officers that hospitals deal with more in a day than the average police department. Prosser says one of the main differences between healthcare and other sectors is that when a security emergency is happening you have to defend in place. "In just about every other sector, you leave," he says, "in hospitals you have to stay and figure it out." Much of this comes from the need to protect patients who may not be able to walk out during an emergency.
When I asked Prosser if there is one incident that he thinks back on – something that reminds him why he does this important work – he said no, because frankly they've all left a mark. He walked me through a number of stories from various hospitals he's worked at over the years which have all, at one point or another, kept him up at night. Like the time a 2.5-inch water pipe burst above an ICU, leaking down the walls and into the basement's electrical room. Or the time the junction point between an old and new roof caught fire. "The whole goal is to minimize risk as much as possible."
Prosser says security principles and principles of patient care can sometimes conflict, making his job a little more difficult. "When I first proposed we install cameras in the early '90s, they [senior management] were reluctant: 'You can't do that!'." Today, Prosser says, cameras are widely viewed as one of the ways to reduce risk – both from violence and theft and as an investigative tool.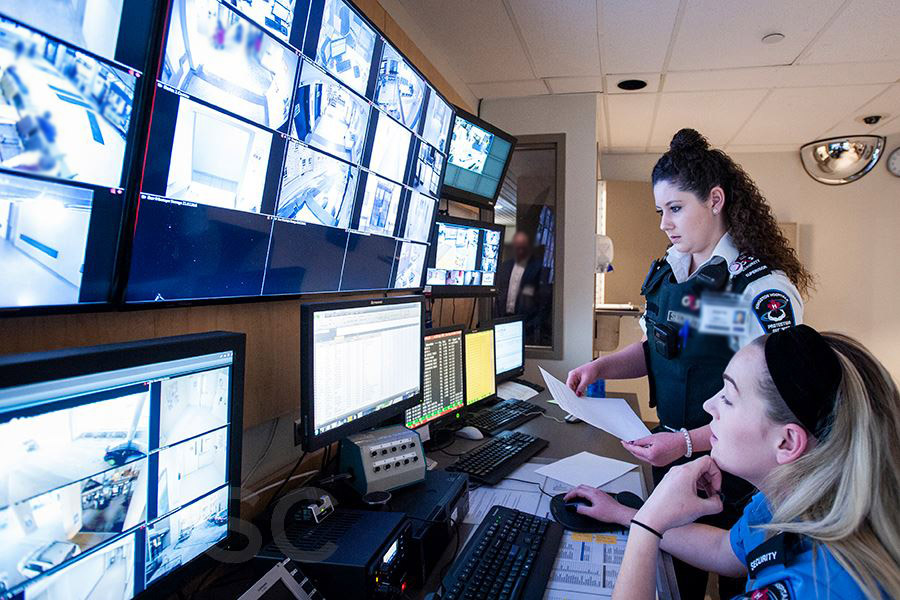 In order to keep patients and staff safe, the building must also be safe. That's where proactivity comes in around meeting fire and building codes and maintaining the facility. In order to accomplish this you require a strong collaborative relationship with Facilities Management and Risk. Planning is one aspect of ensuring that our buildings are safe; however without the support from senior leadership to transform plans into actionable responses, plans would be doomed to fail.
An area of focus of late for KHSC has been their proximity to Lake Ontario. "All our water runs into storm drains and back into the lake," said Prosser; "if the lake floods, it pushes everything back up." Now that Prosser and the team have an inter-professional/ integrated flood plan in place, they are working on mitigation strategies, such as cement dikes around stairwells.
They are also focused on implementing exterior lockdown doors and upgrading fire doors. In all of these projects, the relationship with FM Global and HIROC is key.
This search for mitigation strategies is where Prosser shines.
"I'm at a place in my career where I get to plan – to look at roadblocks and figure out how we can provide a smooth road around them or through without disrupting staff."
And to help staff, Prosser understands he has to know staff. That's why he rounds the Emergency Department at least twice a day to check in with nurses, doctors, and staff on the floor. He refers to staff as his partners in care.
"How do I help the helpers," he said, "in order for them to be able to provide the best care they need to."

By Michelle Holden, Communications & Marketing Specialist, HIROC