From the CEO's Desk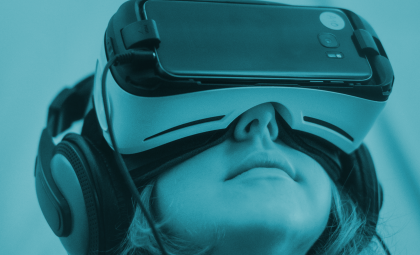 It's been a whirlwind first half of the year – but very exciting nonetheless. This past April, we had the pleasure of hosting many of you in person and via live webcast at our annual HIROC Conference and AGM. This year's theme – Better Together – touched upon a diverse set of topics. The day's sessions ranged from innovation in healthcare, the importance of team communication, and a subscriber's journey in reducing healthcare acquired pressure injuries – to name a few.
Your feedback around this event has been fantastic. I understand many delegates are starting conversations at their own organizations to implement what they've learned – that's amazing, and exactly as intended.
During our board retreat in 2018, we heard from our special guest speaker Chris Power, CEO of CPSI.  Chris talked about the huge amount of work we are all doing currently, and also about the long way we have to go before we make the inroads we need on the patient safety front.  
Reducing harm and increasing healthcare safety in this country will call on our integrity, our grit, and our commitment.  HIROC, along with our subscribers and partners, can make a difference – and we will. 
 
We need to be bold in our commitment to co-creating safety, risk and insurance resources and products that positively impact those we have the privilege to serve. 
In consultation with our valued subscribers and partners – we're putting the finishing touches on our ambitious HIROC 2020 Strategic Plan. As outlined in our 2018 Annual Review, our three pillars revolve around being bold with regard to:
Turning the corner on patient safety
Embracing a relentless customer focus
Building innovation and agility 
We're looking forward to sharing our entire strategic plan with you in the near future. Stay tuned to learn more about how we will put this plan into action in 2020, and where the healthcare community fits in.
As we at HIROC look toward the next six months, we will continue reaching out to you. Our aim is to remain proactive with our advice and counsel, but more importantly to guide subscribers to the resources that can support your risk and insurance needs.
We will continue to challenge ourselves. Wherever we see ordinary, we will make extraordinary. And I challenge you to think about how we can take bold action together. Do let us know how HIROC can facilitate that action – we're here to help!
Catherine Gaulton is CEO, HIROC
---
This article was originally published in The HIROC Connection – Spring 2019.