Tips for Spotting Phishing Emails
This resource is only available in PDF. To download, select the icon from the top right-hand corner of this page.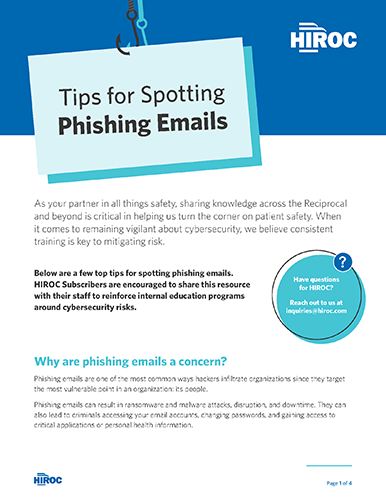 In this guide, you'll find:
Expert tips to help spot phishing emails
Common characteristics of phishing emails
Examples for testing teams with cybersecurity programs
Links to additional HIROC cybersecurity resources
Download a copy of the complete guide by selecting the PDF icon near the breadcrumb above.