2023 Strategic Plan: A Three-Year Focus on Safety, Service and Innovation
This resource is also available in PDF. To download, select the icon from the top right-hand corner of this page.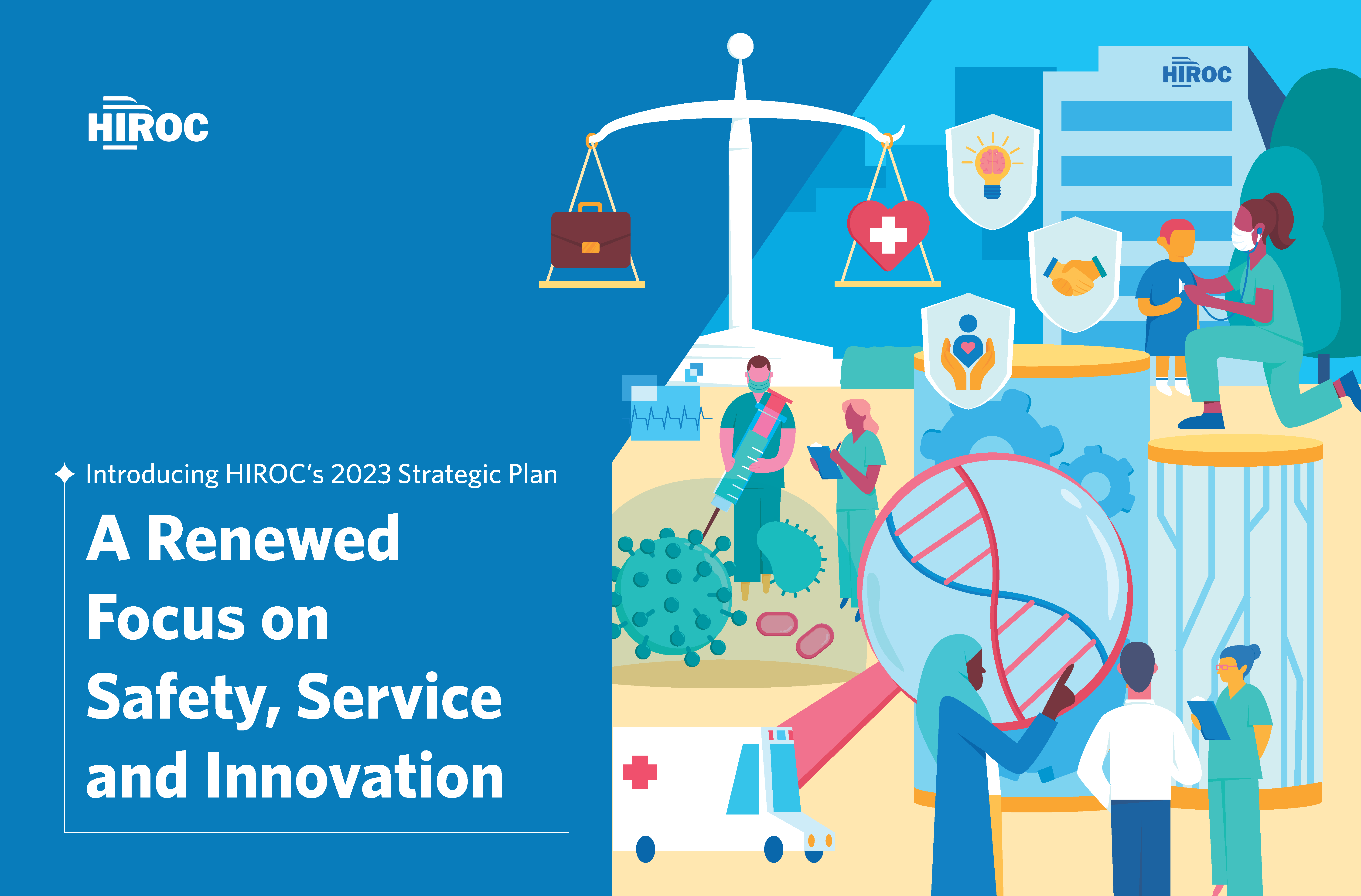 When HIROC launched its strategic plan in January 2020, healthcare in Canada looked very different. Collectively, we had no idea what was just around the corner. 
Like HIROC's dedicated Subscribers, we adapted, pivoted and forged ahead. You told us our 2020 plan resonated greatly with the healthcare community. And so, as we close out the current plan, we're delighted to share how we are continuing on our collective journey to turn the corner on patient safety.
Our 2023 Strategic Plan, created with Subscriber feedback, features the same key priorities from 2020, but with a renewed focus.
Here are a few highlights...
Patient Safety & Risk
Supporting HIROC Subscribers as they navigate the Health Human Resources crisis
Continuing to develop innovative cyber risk solutions
Maintaining a relentless focus on maternal/neonate risk reduction
Service
Building on HIROC's customer relationship management tools
Responding to health system changes – from post-pandemic to emerging trends
Leveraging HIROC's world-class expertise in claims, risk and insurance to further strengthen the community
Reviewing our processes and operations, ensuring we remain competitive in the marketplace
Innovation & Culture
Refining our innovation capabilities to support knowledge sharing, scaling of best practices, and driving future-forward thinking at HIROC.com
Ensuring environmental, corporate and social responsibility through transparency and good governance
Supporting Team HIROC through wellness initiatives, empowerment, and flexibility, so they are well equipped to continue providing exceptional service to Subscribers
As you can see, our 2023 Strategic Plan continues to put people at the centre.Thank you for your commitment to our mission.
Together we can turn the corner on patient safety.