Visiting the Virtual ER at Central Health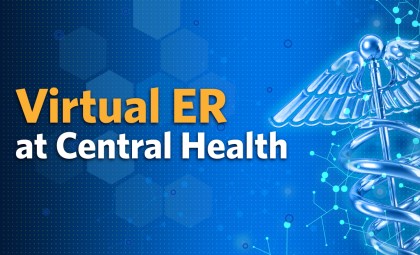 The following story was provided to us by our Subscriber partners at Central Health in Newfoundland, who are sharing how their innovative Virtual ER system supports frontline healthcare staff and improves access to care for patients in remote locations. If you have any questions about the article or have a successful initiative at your healthcare organization that you'd like to share on HIROC News, please connect with us at communications@hiroc.com.
Meeting the demand for qualified healthcare professionals has always been a looming challenge for organizations providing care in remote locations. With the COVID-19 pandemic only exacerbating healthcare human resources shortages, frontline healthcare staff operating in these locations are frequently finding themselves either too busy, or unequipped to appropriately respond to situations requiring an emergency physician on site.
"Historically, healthcare staff in the remote locations would have to do additional work due to these vacancies," says Dr. David Carroll, Interim Vice President of Medical Services and Chief of Staff at Central Health. "We wanted to change this approach by utilizing our virtual emergency room service to better support our staff."
Serving around 93,000 people living in 176 communities, Central Health is the second-largest health authority in Newfoundland and Labrador, with its region encompassing more than half the total landmass of the island. The organization's Virtual ER solution brilliantly showcases the agility and resourcefulness of Central Health staff – it is healthcare innovation at its finest.
How the Virtual ER Works
First, their healthcare centres are labelled as either "Category A" or "Category B" sites with the larger, more equipped hospitals being "A" and hospitals in remote regions "B". "A" sites have specialized tools and services like CT scanners, internal medicine, and general surgery, whereas "B" sites would be equipped to handle blood work and minor X-rays, but would lack the resources to provide specialized care.
Patients who arrive at "B" centres are still triaged and charted in person by an on-site nurse using the Canadian Triage and Acuity Scale (CTAS), but they are then placed in a virtual queue based on the severity of the patient's condition.
Emergency doctors located within the "A" centres, such as James Paton Memorial Regional Health Centre in Gander or Central Newfoundland Regional Health Centre in Grand Falls-Windsor, who have been placed on-call then meet virtually with each patient via a computer or tablet to assess them. These doctors then decide whether the patient should be moved to a larger hospital to further manage their needs.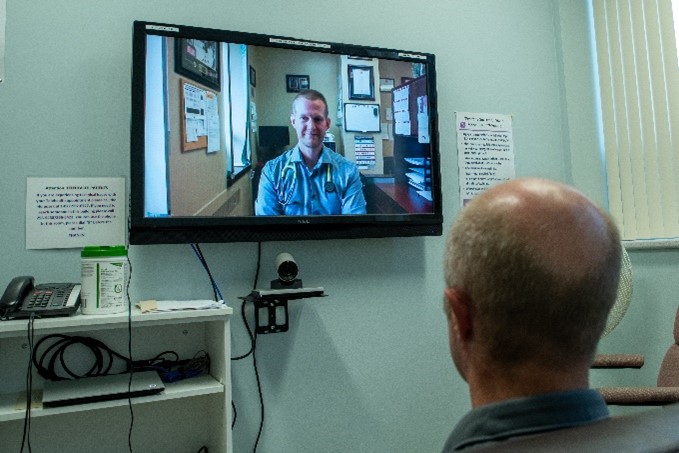 "If the patient does indeed have to be moved to a Category A hospital, the emergency physician who assessed them virtually is the same physician that the patient sees on-site," says Dr. Carroll. "It helps with the continuity of care."
According to Dr. Carroll, the Virtual ER system was created from an acknowledgement that healthcare staff are feeling burnout from the extra demands of the pandemic. Central Health wanted to make sure that they are supported and can maintain a sensible work-life balance.
"The goal of the virtual emergency room is to work itself out of a job," adds Dr. Carroll. "It's meant to support all our people on the ground until we can recruit."
Proper evaluation on Central Health's Virtual ER system is starting soon. Performance teams aim to look at it using a quality framework perspective, analyzing the system for potential improvements and scalability.
"The Virtual ER system was implemented quickly to meet the rising demand for emergency physicians during the pandemic," says Amy Folkes, Director of Quality, Planning and Performance at Central Health. "We are taking a proactive approach to review the current system and identify gaps to continue supporting both our healthcare staff and patients."
Thank you to the team at Central Health for sharing this innovative Virtual ER initiative with HIROC Subscribers. If you have questions, or a story from your own organization to share with HIROC, reach us at communications@hiroc.com.