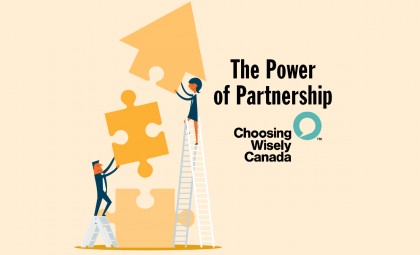 Welcome to our series on the many HIROC partners who make a difference in safe care. Introducing Choosing Wisely Canada...
How Choosing Wisely Canada came to be…
Choosing Wisely Canada launched on April 2, 2014, to help clinicians and patients engage in conversations about the harms of unnecessary tests and treatments. The campaign is part of a global movement that began in the United States in 2012, which now spans 20 countries across five continents.
Learn more