Supporting Safety Decisions with HIROC Intelligence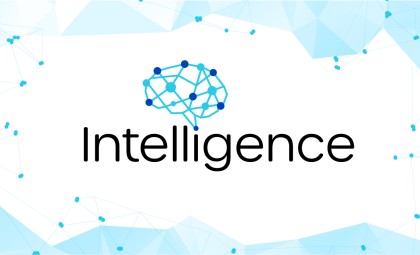 New interactive tool places the power of data at Subscribers' fingertips
As your proactive insurance and healthcare safety advisor, HIROC is always identifying ways in which we can support our valued Subscribers.
Over the course of the past two years, as part of HIROC's current strategic plan, we've been strengthening our systems to better support the connectivity of our data.
With the framework now in place, we are delighted to launch HIROC Intelligence.
While the work is not done just yet, we sit down with Leo Dias, HIROC's Director of Information Services, to learn more about the new tool.
We also hear how a small group of HIROC Subscribers will test drive the new tool and provide feedback on how we can further optimize HIROC Intelligence for all Subscribers.
What is HIROC Intelligence?
Leo Dias: HIROC Intelligence is an interactive tool where Subscribers can find up-to-date, secure, and relevant information and insights about their claims experience.
Where does the data flow from? 
Leo: That's a great question! HIROC Intelligence is powered by Hive, HIROC's data warehouse. 
Hive collects, cleans and connects data from various sources, such as HIROC's claims management system.
What was the impetus to create HIROC Intelligence?
Leo: In addition to hearing feedback from our Subscriber Advisory Council, we recognize how important it is for Subscribers to have accurate and timely information from their insurer, to support decisions and risk management efforts. 
The Information Services Team at HIROC has deep expertise in data. With the advances in analytics technology, we saw an opportunity to reimagine how Subscribers can use the wealth of HIROC data to support safe care across the healthcare system.
How will HIROC Intelligence help Subscribers?
Leo: HIROC Intelligence will not only place the power of data at your fingertips, but it will also anchor your risk and safety strategy with key information and insights. Subscribers will have the ability to identify, target and track opportunities for improvement.
It will spare our Subscribers from manual number-crunching to interpret their claims data, by presenting information in a visually-engaging and intuitive way. All this while still being able to drill down to the detail when needed. Additionally, Subscribers will also be able to compare themselves with their peers.
What is the difference between HIROC Intelligence and the HIROC Reports Portal? 
Leo: The Reports Portal is an excellent resource for datasets. For instance, if a Subscriber needs a spreadsheet with their claims to support an audit, the Reports Portal is still the place to go. 
However, after running those datasets, Subscribers often ask, "So what? What is this telling me?"
HIROC Intelligence fills that gap by presenting complex data in a simple and interactive format. 
What are some examples of data collections might we pull from the Intelligence platform? 
Leo: Initially, you will find lots of information about your claims experience. From understanding claim frequency trends by allegation type, to comparing that frequency to your peers.
Our goal with this tool is to see it evolve with Subscriber needs. We are excited about all the ways Subscribers will be able to slice and dice their data.
Why are you and your team so passionate about data?
Leo: We see huge potential to put HIROC's data into action in improving safety. 
We believe the health system can achieve greater heights in safety if the data we gather can inform, inspire and support the iteration of safety processes. Like everything we do at HIROC, our goal is to turn the corner on patient safety.
What do you see as trends in the industry with respect to leveraging data to support people?
Leo: Technology is advancing at a staggering pace to provide easier access to more and better data. 
Wireless connectivity and smartphones mean information is everywhere. 
Business intelligence systems democratize data so that it's no longer "just an IT thing." The trend is towards powerful insights always being a click away.
What is the timeline for launching HIROC Intelligence?
Leo: With any HIROC initiative, our Subscriber voice is essential, and so we plan to start beta testing HIROC Intelligence in the Spring of 2022 with a small group.
The feedback we receive from the beta testing group will help to refine the tool. 
As we make the necessary updates, we hope to stagger the release, increasing the number of Subscribers over the coming months. The goal is to provide access to all Subscribers in 2023.
How can Subscribers access the HIROC Intelligence tool? 
Leo: Once it is launched, Subscribers will find HIROC Intelligence on HIROC.com under the Member Portal Links dropdown menu on the private side of the site. It is exclusively for HIROC Subscribers, and no data or information is shared publicly.
Stay tuned for more details on when your organization will have the opportunity to access the tool.
Leo Dias is HIROC's Director of Information Services