"Such a Boost in These Difficult Times"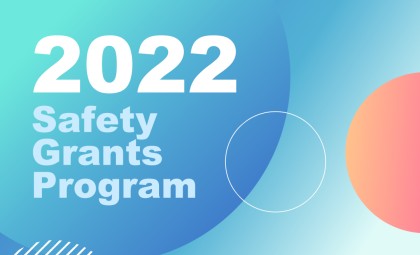 How the HIROC Safety Grants Program Supports Healthcare Innovation
The Safety Grants Program, started along with the HIROC Foundation in 2018, has now bloomed into real results for our HIROC Subscribers. 
At HIROC's Safety Grants Learning Day in June, Subscribers had a chance to present the conclusions of their grant projects. What we learned: HIROC Foundation grants are helping healthcare teams drive change in critical safety areas, including obstetrical safety and mental health. 
"I'm in awe of the types of safety projects your organizations are working on; thank you to everyone who has shared their work with us," said Catherine Gaulton, HIROC's CEO. 
Subscribers who would like to access recordings from the Safety Grants Learning Day can email communications@hiroc.com. 
Top Takeaways from the Learning Day
In Ontario – Cathy Walker, Dr. Amanda Cipolla, and Pamela Winchester from Trillium Health Partners presented on the enormous benefit the HIROC Foundation grant had on obstetrical safety and patient flow in the labour assessment unit. This has strengthened communication between healthcare teams, and patients and their families.
At Hôpital Montfort in Ottawa, France Morin and Marie-Joelle Robert used their HIROC Foundation grant to prevent neonatal harm by reducing the CPAP rates in newborns. 
In the same vein: Melissa Doan shared how Bluewater Health was able to implement an Obstetrical Triage Acuity Tool. This helped her site reduce time delays for assessments, improve patient outcomes, and decrease wait times and overnight stays. Doan says overcrowding was no secret in her region, and thanks to the HIROC Safety Grant, her team was able to remedy it in a noticeable way. There are 1,100 births per year at Bluewater, so the difference in outcomes will go a long way.
From Ontario to Corner Brook, Newfoundland where Donna Wheeler said patients at Western Health seriously benefitted from the HIROC Safety Grant. "Without the grant, there was no system for early recognition and response to deterioration," she said. "Thanks to the HIROC Safety Grant, this improved dramatically."
All of the speakers at the Learning Day were upfront about the challenges they faced in implementing new systems, which were made worse by the COVID-19 pandemic. 
A well-known challenge during the last few years in Canadian healthcare: mental health. Barb Robinson, with Providence Care Hospital in South Eastern Ontario had an especially poignant result from a HIROC Safety Grant in this healthcare category. Her site was able to implement a total overhaul of their rehabilitation centre's suicide prevention protocol. "Such a boost in these difficult times in healthcare," said Robinson. "It really enabled us to get significant support and move forward in our plan."
Get Ready: Review the 2022 Application
What's next for the HIROC Safety Grants Program? So far, the HIROC Foundation has awarded over $510K to 29 Subscriber organizations since 2018 – and there is more to come in 2022.
It's YOUR turn – meet with your team, review the application details and start thinking about what impact this grant can have at your organization. If you are interested in applying, learn more about the program on our website.
Questions and scoring criteria for the 2022 program are now available, with the official submission form opening in August. This year, the value of the grant is $13,000, with the option to apply for an additional $5,000.
We look forward to learning about the innovative projects our Subscribers have on the go in 2022 – this is how we can make real change in healthcare.