Staff Pick: Strategies for Improving Documentation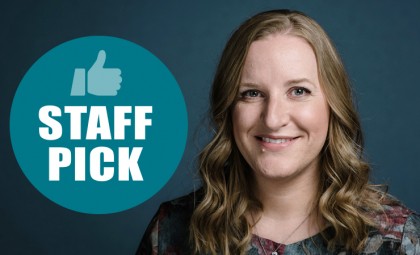 Role at HIROC...
I am a Senior Claims Examiner and have very recently acquired the role of Lead, Claims Examiners. My day-to-day responsibilities include handling liability claims for HIROC's Subscribers. This involves working alongside our Adjusters and Lawyers to investigate, assess, and appropriately respond to claims brought against our Subscribers. I'm also fortunate to participate in various interdepartmental committees here at HIROC which provides me with a greater understanding of how the work of each of my colleagues serves our Subscribers in our vision of Partnering to Create the Safest Healthcare System.
Has been at HIROC since...
I joined HIROC in November 2013 after a number of years working at a large Canadian insurance company. The opportunity to join such a fantastic organization was a welcome change! There is a real culture of caring at HIROC which is evidenced by our now four consecutive years as one of Greater Toronto's Top Employers!
The best part of the job... 
My colleagues, the strong and supportive leadership at HIROC, and our shared vision and values inspire me to bring my best self to work each day. Claims is ever-changing and evolving along with the healthcare landscape so I learn new things every day. I also deeply appreciate the positive relationships we develop with our Subscribers and vendors.
---
A HIROC resource I recommend to subscribers is...
Strategies for Improving Documentation: Lessons from Medical-Legal Claims
This guide is an excellent resource for all HIROC Subscribers. Every organization depends on good and complete documentation. Whether it be in a patient chart, incident report, meeting notes, emails or letters, or any other form of written communication, good documentation accurately tells a story of what took place in the context of a claim. 
Good documentation is of utmost importance to the successful defence of a claim. When a claim is commenced, a review of the health record is one of the first steps in the investigation process. We often see claims initiated many months or even years after the events in question. We know that it's not realistic to expect a healthcare provider to recall the particulars of the care provided to a patient so long after the fact. As such, the health record is relied upon as the primary piece of evidence to determine whether the applicable standard of care was met or possibly breached. 
HIROC's Documentation Guide explains what constitutes good documentation, why it's important, and shows – through case studies – the impact documentation has had on actual claims. Personally, I find these de-identified case studies provide a great deal of value because each one poses questions for discussion. These questions allow care providers to reflect on the situation, consider their own documentation practices, and give thought to what could have been done differently to have resulted in a better outcome. 
Another practical section in the guide is the Appendix – Chart Audit Guide, starting on Page 29, which provides a number of program-specific checklists of documentation guidelines based on HIROC's claims experience. This is a great tool for a healthcare organization to use as a starting point for conducting chart audits.
To complement my recommendation of this resource, I also would suggest viewing our General Counsel, Gord Slemko's video titled Why Documentation Matters. In it, Gord brings a lawyer's perspective to the importance of good documentation in defending a legal action.  
Hayley Snell is Lead, Claims Examiners at HIROC