A Shared Commitment to Advancing Safety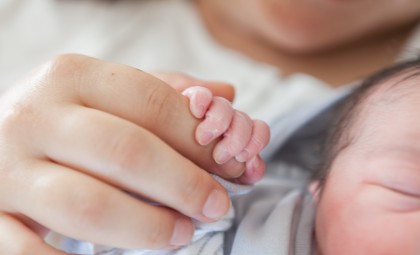 Partnership was the crux of Dr. Hartley Stern's talk on December 5 at Longwoods' Breakfast with the Chiefs. Dr. Stern, Executive Director and CEO of the Canadian Medical Protective Association (CMPA), emphasized that having organizations work in isolation is no longer the path forward – "We all need to be growing in the same direction," he told the audience.
One example of a partnership that Dr. Stern spoke to is the CMPA's collaboration with HIROC and the Society of Obstetricians and Gynaecologists of Canada (SOGC). As part of this collaboration, HIROC, the SOGC and the CMPA share equal ownership of Salus Global – a world leader in obstetrical and perinatal safety through the moreOB program.
"Our partnership with these two significant organizations is rooted in our shared commitment to advancing the safety of obstetrical care in Canada," Dr. Stern told the audience. "Salus global is a great example of what is possible."
"Each of our organizations has years of combined data and insights on the safety of obstetrical care in Canada," says Catherine Gaulton, CEO of HIROC. "This partnership allows us to bring that knowledge together."
Engaging interprofessional teams to work better together, developing trust, and strengthening communication is a central part of the work that Salus Global and its partners are doing with moreOB.
These areas are also a big focus for Dr. Stern and the CMPA. "Breakdown in communication is one of the primary causes of potential harm," said Dr. Stern during his talk. 
Dr. Stern also spoke about leveraging technology requirements to build a safer healthcare system. 
In the airline industry, the black box records everything that happens, whereas in the operating room, we rely on providers to fill in the charts. Dr. Stern gave the example of things that can distract providers in the operating room that they may not consciously take note of – for example, a door opening and closing. "We don't always document the small things that can play a part," he said.
Making more strategic use of technology says Dr. Stern, can help us identify near misses and develop insights around safety over time.  
But technology alone won't build the perfect system – as Dr. Stern outlined, it's about developing strong partnerships, sharing information, and knowing that we are better together.
"We're grateful to have partners like Longwoods who help amplify and inform that healthcare safety is a top priority," says Gaulton.  
To learn more about Longwoods' Breakfast with the Chiefs, head over to Longwoods.com. 
By Michelle Holden, Lead, Communications & Marketing, HIROC