This Season, Surround Yourself With Joy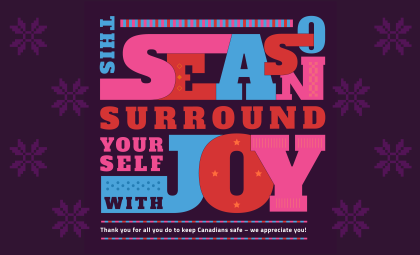 Happy Holidays from the HIROC community
It's always tough to put a period at the end of a year – that final message to our Subscribers whose work never stops, especially through the holidays. For that, we owe you so much gratitude. 
We put the challenge of closing out the year to our CEO, Catherine Gaulton, in a special end-of-year podcast episode. On Episode 50 of Healthcare Change Makers, Catherine joins Philip De Souza at the microphone.
The two talk about:
What it is to truly be there for Subscribers
What keeps Catherine up at night
HIROC's 2023 Strategic Plan
Collaborative Benefits (Co), a new not-for-profit that's about to enter the healthcare space
Patient and staff safety
Listen Now
If you need anything from team HIROC, we are here for you. Feel free to reply to this email or reach us at communications@hiroc.com. 
And if we can leave you with one thing to cap off 2022, it's to surround yourself with joy now and into the new year.