The Power of Partnership: Longwoods Publishing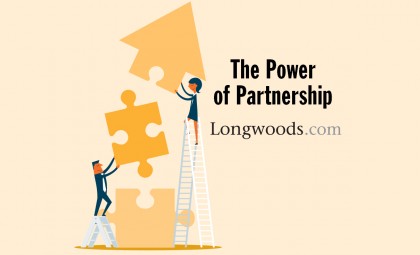 Welcome to our series on the many HIROC partners who make a difference in safe care. Introducing Longwoods...
How Longwoods came to be…
Longwoods got its start as a marketing organization working on annual reports and case studies. Anton Hart, the founding CEO of Longwoods Publishing, was made aware that there was a content gap in the Canadian market for healthcare administrators, who at the time were relying on best practices and content coming from the U.S. and U.K. After research and interviews with healthcare leaders, Anton was able to confirm there was a market and desire for Canadian content.  
In 1997, after more than a year of planning, the first journal focusing on healthcare administration and best practices was launched. It was originally titled Hospital Quarterly, but was later changed to Healthcare Quarterly to better reflect the content and readership of the journal. 
Since that time, Longwoods has gained national and international recognition with journals focusing on best practice, policy, nursing, healthcare administration and more. 
Why it's important to bring together healthcare professionals through Breakfast with the Chiefs…
Matthew Anderson, the current President and CEO for Lakeridge Health in the Durham Region of Ontario, was quoted a few years back while speaking at Breakfast with the Chiefs. "Breakfast with the Chiefs has become an integral part of the healthcare landscape in Ontario and across Canada," said Anderson. The lecture series has grown to be one of the largest and best-attended events in the healthcare sector. 
Longwoods is focused on providing healthcare leaders an opportunity to share their ideas, goals and opinions, and to offer inspiration to their peers, future leaders and executives. From healthcare providers, government, educators, vendors, and others, Longwoods brings these groups together. Our Breakfast with the Chiefs events are designed for the healthcare community because we understand that the community needs to learn from each other and work together. We believe that Breakfast with the Chiefs is one of the best ways to do this. 
Continued learning, understanding, passion, and a sense of openness can only benefit the health of the population.  
Why partnerships are critical… 
Partnerships are an extension of yourself or your organization. Understanding our partners' goals, objectives and mandates helps to expand Longwoods' understanding of the system and requirements. Having partners assists Longwoods in strengthening the broader healthcare community. The more people and organizations we are able to partner with, the better we can assist the community. 
Having a partner like HIROC is only a benefit to Longwoods. HIROC is a front-runner when it comes to creating a safer healthcare system, especially in terms of knowledge transfer. Working with HIROC has helped Longwoods to understand different aspects of the healthcare system, with a focus on risk management and insurance. 
Our objective is to foster better healthcare, so if Longwoods can assist partners like HIROC in reaching their goals, we are working toward a better system together. 
On the horizon…
Longwoods is always looking to grow and support the community. Over the last few months we relaunched our healthcare careers website and followed that with a relaunch of our main website, Longwoods.com. 
Going forward, we are looking to expand our national and international presence.
Longwoods is a neutral organization. We look to work with everyone who has a vested interest in making the Canadian healthcare system better.
This series was originally published in the Fall 2019 edition of The HIROC Connection.