The Power of Partnership: The Canadian Patient Safety Institute (CPSI)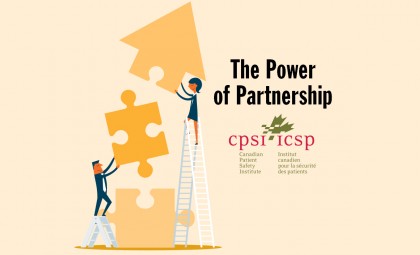 Welcome to our new series on the many HIROC partners who make a difference in safe care. Introducing CPSI...
How CPSI came to be…
The genesis of CPSI began in the late '90s and in the early 2000s as the result of a rallying cry led by dedicated individuals working within the healthcare system who couldn't experience one more incident of a patient being harmed. 
On the heels of the U.S. Institute of Medicine report, "To Err is Human", in 1999, and the concurrent Canadian Adverse Events Study, Health Canada established the National Steering Committee on Patient Safety. It was a notable group of key stakeholders such as clinicians, healthcare leaders, academics, researchers, and policy makers from across the country. The committee developed a series of recommendations for establishing a national integrated patient safety strategy for Canada, and the number one recommendation in their report was the establishment of a Canadian patient safety institute. 
The report was accepted. In 2003, the federal government announced funding and the Canadian Patient Safety Institute opened its doors in 2004.
How CPSI is continuing to push the envelope…
Engaging and empowering patients and families has been a part of CPSI's lifeblood since its inception. In fact, CPSI has been regarded as the leader in patient engagement in Canada in its own work and is helping build the capacity of other organizations, leaders, and teams to effectively include and embrace patients and families as partners in healthcare improvement. 
Recognizing the importance and true value of including patients and families in efforts to reduce patient harm, CPSI has supported a volunteer network of patient safety champions since 2005. Patients for Patient Safety Canada is the patient-led program of CPSI and the Canadian arm of World Health Organization's (WHO) Patients for Patient Safety global network. These brave and generous individuals have very real lived experiences, either being harmed themselves or losing loved ones to harm from the healthcare intended to help them. Drawing from their heartache, loss and frustration, and from each other, they partner at all levels of healthcare to advance their mission of "Every Patient Safe". 
Members of Patients for Patient Safety Canada are embedded in all our programs at CPSI, in fact, we have an internal corporate aim that 100 per cent of our programs involve patients and families in the co-design, delivery and implementation and evaluation in a meaningful way. These volunteers also support capacity building with many of our stakeholders and partner organizations such as HIROC. Patient partners have been opening HIROC's annual conference for the past few years now, sharing their stories and shining a spotlight on why we all do this work – to ensure patients and their families are safe. 
CPSI's and Patients for Patient Safety Canada's strong history of collaboration and success played a key role in CPSI receiving the prestigious designation by the WHO Director General as a WHO Collaborating Centre for Patient Safety and Patient Engagement. In fact, of the more than 800 WHO Collaborating Centres from 80 countries worldwide, CPSI holds the distinction of being the only one in the world focused on patient engagement. We liken it to being like a lighthouse. We aim to be a shining beacon for doing the right thing – putting patients first. 
Why partnerships are critical…
People expect and deserve safe, high-quality healthcare and patient safety is everyone's responsibility. At CPSI, our aims are to demonstrate what works in patient safety and to strengthen commitment for patient safety throughout the system, since we know that's how improvements can be sustained and have an even greater collective impact. 
At the end of the day, we are the only national organization with a sole mandate on patient safety so we're here to raise awareness and remind every single person that they have a role to play. We are fortunate to have HIROC's support with its risk management focus, helping to drive improvements at the organizational level. We collaborate on joint presentations or initiatives, ensuring that we are able to further amplify our shared vision to create a safer healthcare system.
On the horizon… World Patient Safety Day
We are incredibly excited that the WHO resolution, "Global Action on Patient Safety", was unanimously supported at the recent World Health Assembly in Geneva. The most notable action is that we will celebrate the first World Patient Safety Day on September 17! 
CPSI is leading and coordinating Canada's celebration. In partnership with Health Standards Organization, CAE Healthcare and Patients for Patient Safety Canada, we will host a free, in-person screening of the documentary To Err is Human with a panel discussion in Ottawa – along with a simultaneous virtual broadcast allowing anyone around the world to watch and participate in the discussion.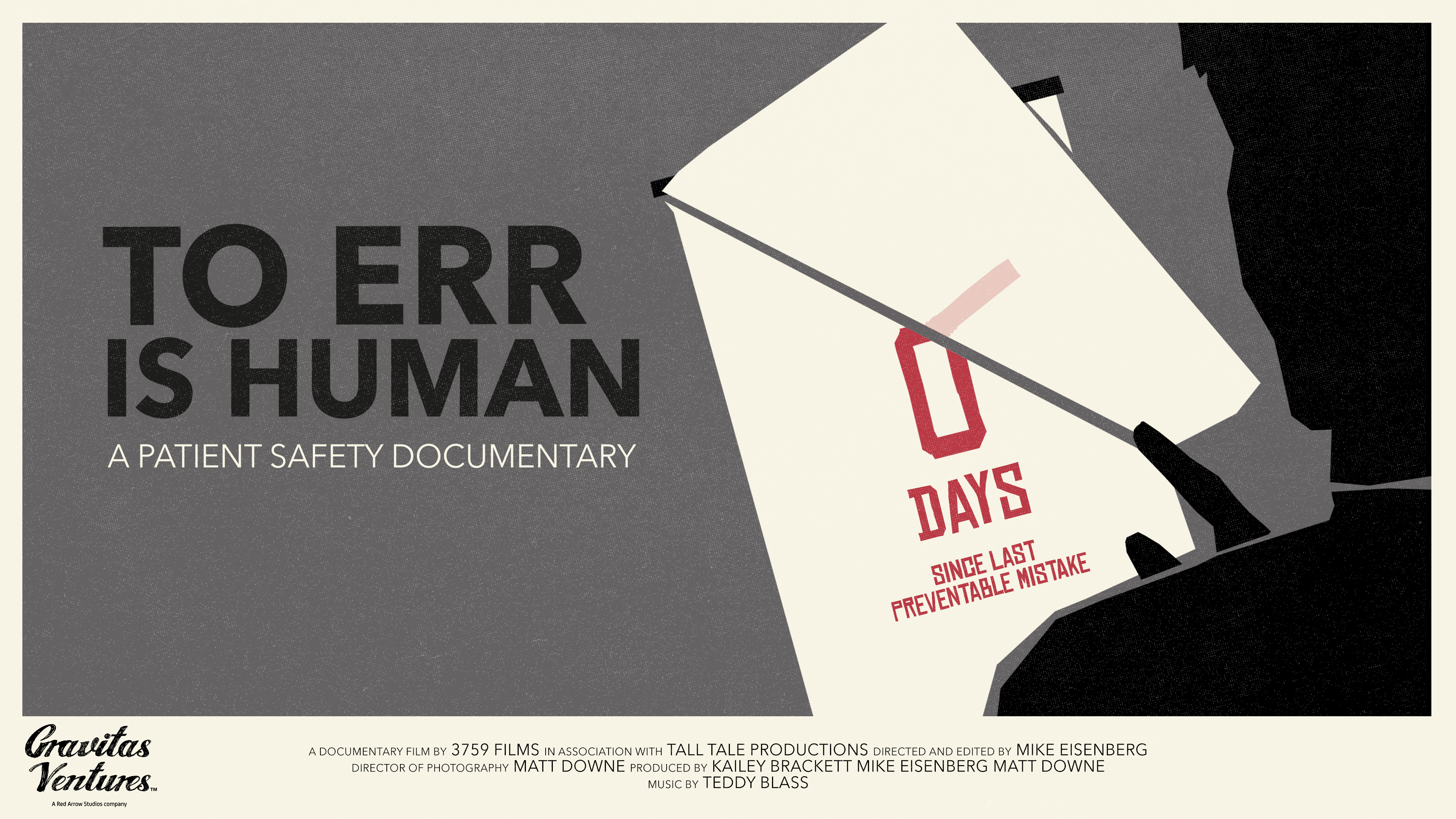 One in three Canadians have a story about preventable patient harm in healthcare, so we encourage everyone to engage with us on social media and speak up for patient safety! 
This series was originally published in the Fall 2019 edition of The HIROC Connection.