Never Let a Good Crisis Go to Waste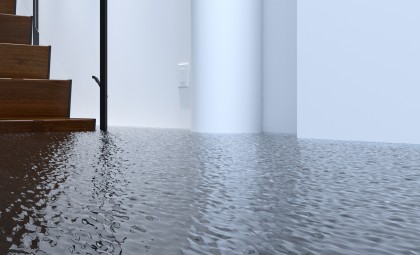 You are part-way through a shift when you notice heavy rain falling outside the window of your healthcare facility. Immediately, your brain is flooded by potentials… the potential for a power outage, road closures, staffing shortages. What do you do first? 
On September 29, HIROC Subscribers and partners came together to talk about emergency management and walk through a flood scenario. The goal was to have honest conversations around Incident Management Systems (IMS), and the importance of preparation and practice.
"HIROC put on this safety and risk workshop recognizing the importance of shared learnings for emergency preparedness, response and building resilience," said Lori Borovoy, Bsc.OT Reg. (Ont), Senior Healthcare Risk Management Specialist at HIROC. "This was a tremendous opportunity to learn from lived experiences from our excellent speakers and our participants."
Here we share some of the highlights from the event. 
Simulations are critical. 
Simulations are a test of processes, not people; make sure staff are aware of this. 
Simulating a variety of crises helps teams practice and become familiar with equipment, location changes, and emergency procedures. 
It's critical to share learnings after a simulation.
Review IMS and disaster management procedures following simulations to iterate as needed. 
Never let a good crisis go to waste.
When you're hit with a crisis, consider the processes in place, as well as internal and external resources. 
Take advantage of this time to order supplies and get people on board. Today's crisis might be small in scale, but what you do now can help you prepare for the next big one.  
You can never over-communicate. 
Loop in the appropriate individuals and teams at your organization (leadership, emergency response committee, communications, etc.)
Regular briefings are part of the IMS.
Ensure you have a crisis plan in place. 
Consider all audiences (patients, staff, community) and how the crisis will affect them. 
Keep track of what has been communicated. 
Allow leadership to sit on IMS calls for clear and open communication around decision making.
Plan the recovery. 
Start thinking about recovery in the early stages of an incident or emergency. Recovery takes time and energy.
Work with partners.
Consider working relationships with government, local healthcare organizations, and partner organizations. 
Never forget that HIROC is here for you!
If your organization has implemented a robust flood emergency plan, drop us a line to let us know. We aim to share learnings right across the Reciprocal.
For tips on avoiding and managing weather-related flooding, watch a recording of our 2020 webinar with FM Global. 
Subscribers with questions about property or facility coverage and associated risk mitigation strategies can reach out to Jean Asuncion, Engineering Liaison Associate at jasuncion@hiroc.com.