A Marathon, Not a Sprint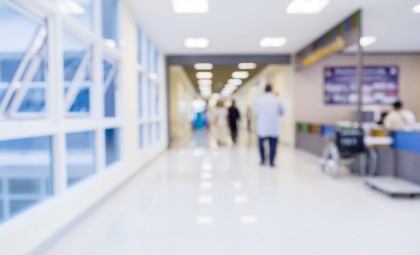 Lessons learned in establishing and managing COVID-19 command centres


 
When we hear the words "lessons learned", it can be a reflex to think that these lessons come after a crisis or a major event. But even in the middle of a worldwide pandemic like COVID-19, there is already much we can learn from the experiences of others. 
On March 26, Children's Healthcare Canada hosted a webinar with healthcare leaders from B.C. Children's Hospital and the Children's Hospital of Eastern Ontario (CHEO). The goal was just that, to share takeaways and challenges these leaders faced setting up a COVID-19 command centre in hospitals that serve children and youth. 
The Children's Healthcare Canada webinar can be streamed online if you missed it. In the meantime, here are our three big takeaways. 
Prioritize communications. "People need to feel safe at work, and information is power," said Dr. Lindy Samson of CHEO. Dr. Samson spoke about finding a balance in level of detail, and providing information to staff in real-time, on a daily basis. 



Dr. Nisha Thampi of CHEO shared that communication also extends to community and partner organizations – not only in sharing knowledge but also in being available to take questions and concerns. 


 
Ensure policies and processes are up to date. At the B.C. Children's Hospital, Dr. Peter Skippen says early on the team prioritized the update of their Code Orange policy, fan out lists for key staff, and reviewed the patient transfer process. Equally important is making sure staff are aware of these processes and their roles within them – this is where simulation and training comes in. 
 
Stay nimble. A key focus for CHEO has been preparing staff and the community for the changing nature of COVID-19. Dr. Samson believes that because much of this is unknown, we can't rely on assumptions and must maintain a principle-based approach. 



When the first case arrived in Ottawa, the CHEO team moved from planning to an implementation phase, which involved rethinking structures and who was sitting at the table. In today's world, being nimble, responsive and having good situational awareness is a must.
Thank you to Children's Healthcare Canada for hosting last week's webinar. And thank you to the amazing healthcare providers who are pulling together across Canada as one team. 
As Dr. Samson put it, "This is going to be a marathon, not a sprint." 
Michelle Holden, Lead, Communications & Marketing, HIROC