Listening, Learning and Being Inspired in St. John's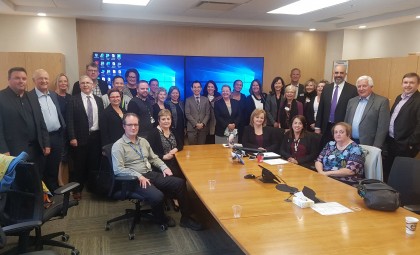 Recently, the HIROC Board of Directors and HIROC's senior leadership team had the pleasure of immersing themselves in an innovation hotbed out east – St. John's, Newfoundland.
Each year, the Board gathers to strategize and map out HIROC's future. They do this for a variety of reasons, but primarily to visit a different subscriber community across the country – listening and learning to what the needs of healthcare are, and then taking action to find solutions to subscriber problems and also being a present partner in their insurance, risk and safety journey.
This year's host, David Diamond, Eastern Health CEO helped organize a site visit allowing the HIROC board to connect with front-line staff and learn how he and his team are innovating in healthcare.
The group heard first-hand how the launch of the visual management system is helping David's team to be fully informed and have up to date information regarding visualizing and facilitating patient flow in their whole system.
The homegrown solution was entirely built with frontline feedback, with staff running through a number of iterations that would see for greater transparency and consistency.
The other innovation the Board was introduced to was the Remote Patient Monitoring Program. Board members appreciated hearing directly from a patient who has benefited from this innovative solution that leverages technology to provide education, support, coaching and monitoring of patients living with chronic conditions.
The patient story component brought to life the impact such innovations can have on people. "The program was excellent," said the patient advisor who was on hand. "I felt as if I had a safety net around me, it was a wonderful experience and partnership!" 
A lesson in leadership from Sister Elizabeth Davis
The HIROC Board and senior leadership team also had the privilege of hearing from a key healthcare leader in Newfoundland and Labrador.
"Leadership is relationship" – that's how Sister Elizabeth opened her riveting talk.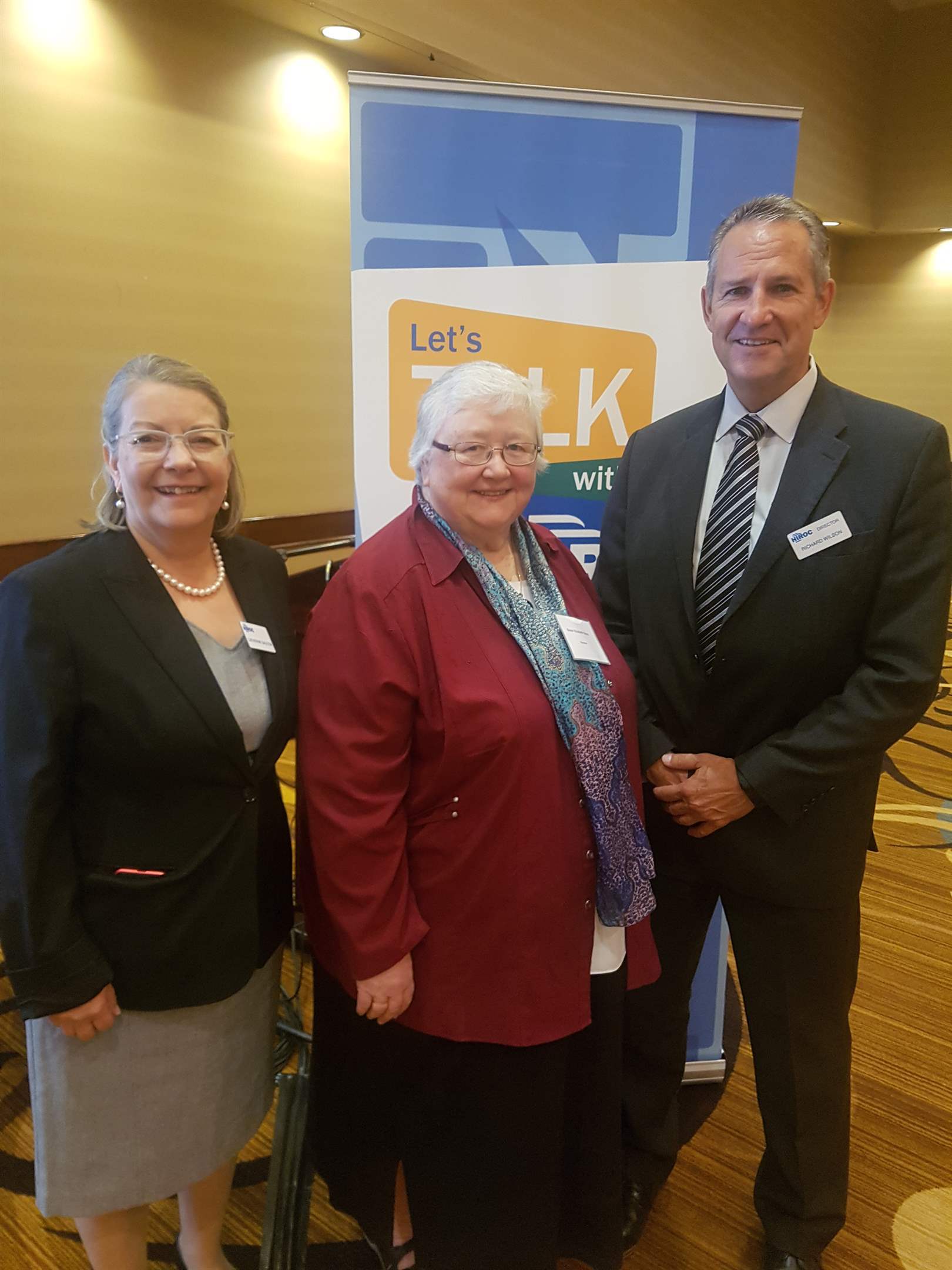 She shared her personal journey in leadership, and also impressed upon the audience the value of recognizing diversity on your teams, the critical importance of being self-aware, and exploring the "boundaries" around us – exploring differences which in most cases will help you find solutions and allow you to see through a different lens. 
Sister also shared an impactful analogy of the similarities in building an Inukshuk and leading. 
Finally, she ended off by placing the spotlight back on teams by tying in the concept of a prism. "Leaders are not the source of light or even the rainbow of light that's reflected from a prism," she said. "It's actually all about capturing the light of others that's most powerful.
She closed her talk by thanking team HIROC, "Thank you HIROC for the good you are doing for everyone in Canada and for our healthcare system – thank you for the gift you are for all of us."
Philip De Souza is HIROC's Director, Communications & Marketing