Jennifer Quaglietta to Join HIROC as Inaugural Vice President, Performance Excellence and Information Services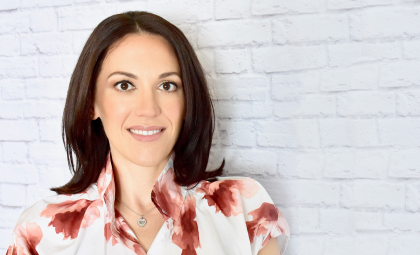 New appointment kickstarts HIROC's 2020 Strategic Plan.
We are excited to announce the appointment of Jennifer Quaglietta in a new role for HIROC as Vice President, Performance Excellence and Information Services.  
Jennifer will assume leadership over the portfolio effective September 9, 2019; a role which will oversee HIROC's Information Management and Technology (IM&T) department as well as aspects of performance excellence and innovation for the entire organization. Quaglietta is the current Director of Patient Experience, Quality, Patient- and Family-Centred Care, and Patient Flow at North York General Hospital.
Jennifer has deep roots in the healthcare sector with over 20 years of experience, spanning a variety of roles from pharma to research, and also consulting. She's evolved into a sought-after trusted advisor to many healthcare senior executives provincially, nationally and internationally, and is a well-known leader, author and lecturer. Quaglietta has significant experience across the public sector, having worked at Cancer Care Ontario, and the Ministry of Health and Long-Term Care.
Jennifer currently sits on the board of the Canadian College of Health Leaders. She holds an MBA from the Rotman School of Management as well as a Professional Engineer (P.Eng) designation. 
"My journey has allowed me to work at the system level, transforming care pathways and implementing strategies to improve the patient experience, and at the regional and local levels to oversee quality and safety."
When asked why innovation around safety, quality, and risk management is important to her, Jennifer emphasized how the three components provide the foundation for excellence in achieving a high-performing system. 
"There is a tremendous opportunity to improve the patient and provider experience, achieve better clinical outcomes, and ultimately create more value for the system," Quaglietta said. 
"Innovation is needed now more than ever to truly transform care and raise the bar. Coupled with HIROC's talented people, inspiring leadership, and its shared vision to improving patient safety, I am really looking forward to joining the organization and learning more about the people, products, and services that are the foundation of an excellent reputation."
"Jennifer's zest for learning and her ability to tap into what inspires her will benefit HIROC's leadership team and help us to act on our upcoming HIROC 2020 strategic plan," said Catherine Gaulton, HIROC's CEO.
When asked what inspires her, Jennifer narrowed it down to these three things:
Personal stories – Both great experiences and not so great, provide a lens to understanding where there are opportunities for building capacity (sharing pockets of demonstrated excellence to improve at scale and pace), and where there are flaws and room for improvement. 
Fellow healthcare colleagues – I draw on inspiration from the team I am working alongside. As a collective, whether in design sprints or mini kaizens, the multidisciplinary teams I have been privileged to work with have been exceptional at designing new processes and creating innovative solutions. 
Family – I draw inspiration from my children. Sometimes the simplest solution really is the best for what seems to be the most difficult or challenging problem. 
The entire team at HIROC is looking forward to working alongside Jennifer.
Philip De Souza is HIROC's Director, Communications & Marketing