How to Protect Heating Systems During Winter Storms and Cold Snaps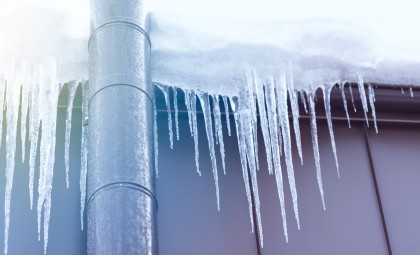 Helping HIROC's Subscribers mitigate risk and loss is what makes the Reciprocal strong. Part of that work means partnering with insurers to provide Subscribers the most comprehensive coverage. Ultimately, it's important that you and your teams have the right coverage, and the information needed to make important decisions. 
This article has been provided courtesy of our partners from HSB Canada. It is intended to help Subscribers protect vital operational equipment during extreme weather.
If you have any questions, feel free to reach out to us at inquiries@hiroc.com. 
---
Reliable heating systems are crucial during winter, and especially during a storm or deep freeze. Here are tips to maintain heating, provided by the engineering team at HSB Canada.
1. Keep your building and equipment warm
Heating systems are the lifeline of your operations during cold conditions. If they fail, disaster could strike.
Insulate all piping. Install new and replace damaged insulation where necessary, and don't forget the sprinkler system.
Inspect all outside dampers for proper operation. Dampers are designed to keep cold air out.
Clear and protect all outside vents from ice and snow accumulation. 
Heat requires power. If generators are unavailable, make arrangements to obtain non-electrical portable heating during outages. 
If you have electric heat tracing (pipe surface heating), make sure that it is energized, and also be prepared to supply back-up power to heat tracing systems.
2. Safeguard business equipment during power outages 
Power surge and sag protection is necessary at all times – especially during freezing conditions. Severe weather can cause power loss and downed wires, disrupting your operation's power supply. When electricity is restored, the sudden surge of power can destroy the modern, high-tech equipment you rely on.
Unplug it. Anticipate power sags and surges during severe weather. The best solution is equipment isolation – turn it off and unplug it. If you need to keep equipment running, installing surge protectors can provide protection. 
Prepare for power outages. If you rely on generators for back-up power, perform pre-operational checks and start-up tests. Consult your generator's manufacturer for details.  
3. Protect your building 
If you are facing extreme temperatures within 24 hours, protect your building and prepare your emergency response team before cold weather and freezing temperatures arrive. 
Inspect the building. Close all windows, doors and outside dampers. Schedule regular building checks during storms and cold weather. Arrange for snow and ice removal, including the roof. 
Who's responsible? Designate personnel to monitor weather conditions using weather services in the area. Create and train your emergency response team. Successful loss prevention programs require the support of all parties involved, including senior management and facilities/maintenance teams. 
Provide emergency telephone numbers. Collect and distribute a list of emergency phone numbers and contacts, such as snow removal, heating system repair company, utility company, and the weather bureau. 
Anticipate flooding. Severe and cold weather can cause flooding. Move susceptible equipment or stock to an alternate location, where water cannot reach it. 
Always have cold-weather gear on hand. Provide gloves, hats, emergency blankets, and flashlights, and make sure your people know where they are stored. 
If you have questions about coverage or would like a quote, please contact HIROC at inquiries@hiroc.com.
---
About HSB Canada
HSB Canada, part of Munich Re, is a multi-line specialty insurer and provider of inspection, risk management and IoT technology services. HSB Canada's insurance offerings include equipment breakdown, cyber risk and other coverages. HSB blends its engineering expertise, technology and data to craft inventive insurance and service solutions for existing and emerging risks posed by technological change. Throughout its 150-year history HSB's mission has been to help clients prevent loss, advance sustainable use of energy and build deeper relationships that benefit business, public institutions and consumers. HSB holds A.M. Best Company's highest financial rating, A++ (Superior). 
These recommendations are general guidelines and are not intended to be exhaustive or complete, nor are they designed to replace information or instructions from the manufacturer of your equipment. This article is for informational purposes only and is not intended to convey or constitute legal advice. HSB makes no warranties or representations as to the accuracy or completeness of the content herein. Under no circumstances shall HSB or any party involved in creating or delivering this article be liable to you for any loss or damage that results from the use of the information contained herein. This article does not modify or invalidate any of the provisions, exclusions, terms or conditions of the applicable policy and endorsements. For specific terms and conditions, please refer to the applicable insurance form.