How to Manage Contractors at Your Healthcare Organization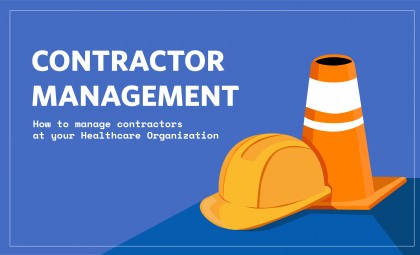 FM Global has partnered with HIROC with the goal of minimizing the potential for, and severity of property losses taking place within healthcare facilities.
The purpose of the Contractor Management Manual is to provide HIROC Subscribers with a high-level overview of property loss prevention guidelines that contractors should follow to ensure a safe environment for all parties involved, including patients, staff, and visitors.
This is a critical part of a good property conservation program, which is defined as a managed and organized effort aimed at eliminating and/or minimizing the potential for loss through both physical protection and improved operating practices.
Each contractor company must thoroughly review their own work practices and workplace hazards, providing employees all the necessary training and equipment for their safety. Companies are responsible for ensuring that proper workplace safety is followed by their employees and/or sub-contractors, while they are working at the subscriber facilities.
Q&A with FM Global
Other Resources to Consider
All required training should be completed prior to the contractor employee attending the facility. In no way does the Contractor Management Manual include all the safety issues or concerns one may encounter on a given day. All contractors/vendors are expected to abide by all codes, regulations, and standards as applicable to their trade and scope of work set out by the authority having jurisdiction.
The following sections below are included in the manual and they review some areas of property loss prevention that a contractor should follow to protect your facilities. These areas are outlined as:
Site Access and Security 
Hot Work Management, including Torch-Applied Roofing 
Fire Protection Impairments
Smoking 
Housekeeping
Hazardous Materials and Processes
Other Policies and Procedures 
Training
Resources
Please feel free to reach out to your dedicated representatives from FM Global and HIROC with any questions:
Shiva Nourmansouri
Account Engineer, FM Global
shiva.nourmansouri@fmglobal.com
Jean Asuncion
Engineering Liaison Associate, HIROC
jasuncion@hiroc.com