HIROC – Notice of Move to Virtual Office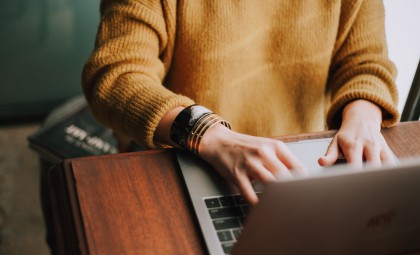 Thank you for your attention to our communiqués sent out last Friday (March 13, 2020). If you have any questions about either of them, please reach out at any time.
In keeping with our commitment to communicate with you in a transparent and timely manner during these evolving times, I wanted to share the following news with you.
To do our part in Flattening the Curve, HIROC's Toronto and Winnipeg offices will be closed starting March 16, 2020.
I'd like to assure you that the HIROC service you are accustomed to will not change – operations will continue uninterrupted.
As our dedicated staff shift to a virtual workspace in an effort to practice social distancing, we cannot stress enough that we are here for you!
To accommodate your needs and shifting priorities, you may also receive notifications from your key contacts who have already scheduled in-person meetings; these may be postponed or moved to a virtual space.
You can continue to use the same email and phone contacts – these have been set up so that staff can access email and calls remotely.
Additionally, we plan to keep the COVID-19 Updates page on HIROC.com up to date with any new resources you may need. 
Finally, in keeping with living both our vision and values, we'll continue to work hard on delivering on our promise to you – that of being your trusted healthcare safety advisor.
If there's anything else we can do to meet your needs, or if you experience any difficulty in accessing service, please consult the list of key contacts below.
Catherine Gaulton, CEO
cgaulton@hiroc.com
Trevor Hall, VP, Healthcare Safety & Risk Management
thall@hiroc.com
Heather Brown, VP, Insurance Services
hbrown@hiroc.com
Greg King, VP, Finance
gking@hiroc.com
Jennifer Quaglietta, VP, Performance Excellence & Information Services
jquaglietta@hiroc.com
Gord Slemko, General Counsel
gslemko@hiroc.com
Kim Dieleman, Lead, Western Region
kdieleman@hiroc.com
Philip De Souza, Director, Communications and Marketing
pdesouza@hiroc.com
Arlene Kraft, Director, Healthcare Safety and Risk Management
akraft@hiroc.com
Gareth Lewis, Director, Claims
glewis@hiroc.com
Shahbaz Haque, Director, Insurance Services
shaque@hiroc.com
Leo Dias, Director, Information Services and Advanced Analytics
ldias@hiroc.com
Arun Dixit, Digital and Innovation Strategist 
adixit@hiroc.com
Rossi Jamieson, Controller
rjamieson@hiroc.com
I encourage you to reach out if you have any questions or concerns.
Thank you,
Catherine Gaulton
CEO, HIROC