HIROC Named a GTA Top Employer for Fourth Consecutive Year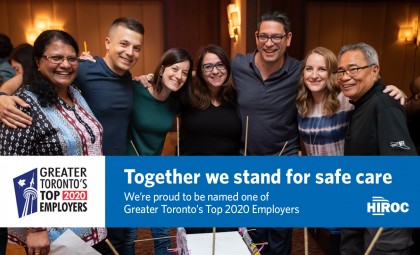 Now in its 14th year, the Greater Toronto's Top Employers competition has become the standard for measuring outstanding workplaces across the region.
HIROC's fourth consecutive win was announced on Friday, December 6, in Toronto and is also being commemorated in a special magazine in The Globe and Mail.
"We're delighted to be recognized as a go-to destination for top talent in the GTA," says Catherine Gaulton, HIROC CEO. "Without our incredible staff and their daily contributions, we wouldn't be able to deliver the exceptional quality of service our subscribers and partners have come to expect and deserve."
HIROC's staff commitment to both its unique not-for-profit reciprocal model and to the Canadian healthcare system is reflected in its 99 per cent customer retention rate. "Our people truly make the difference," added Catherine.
In celebration of this remarkable achievement, HIROC is shining a spotlight on a vital member of its community – someone who embodies the company's diligent spirit.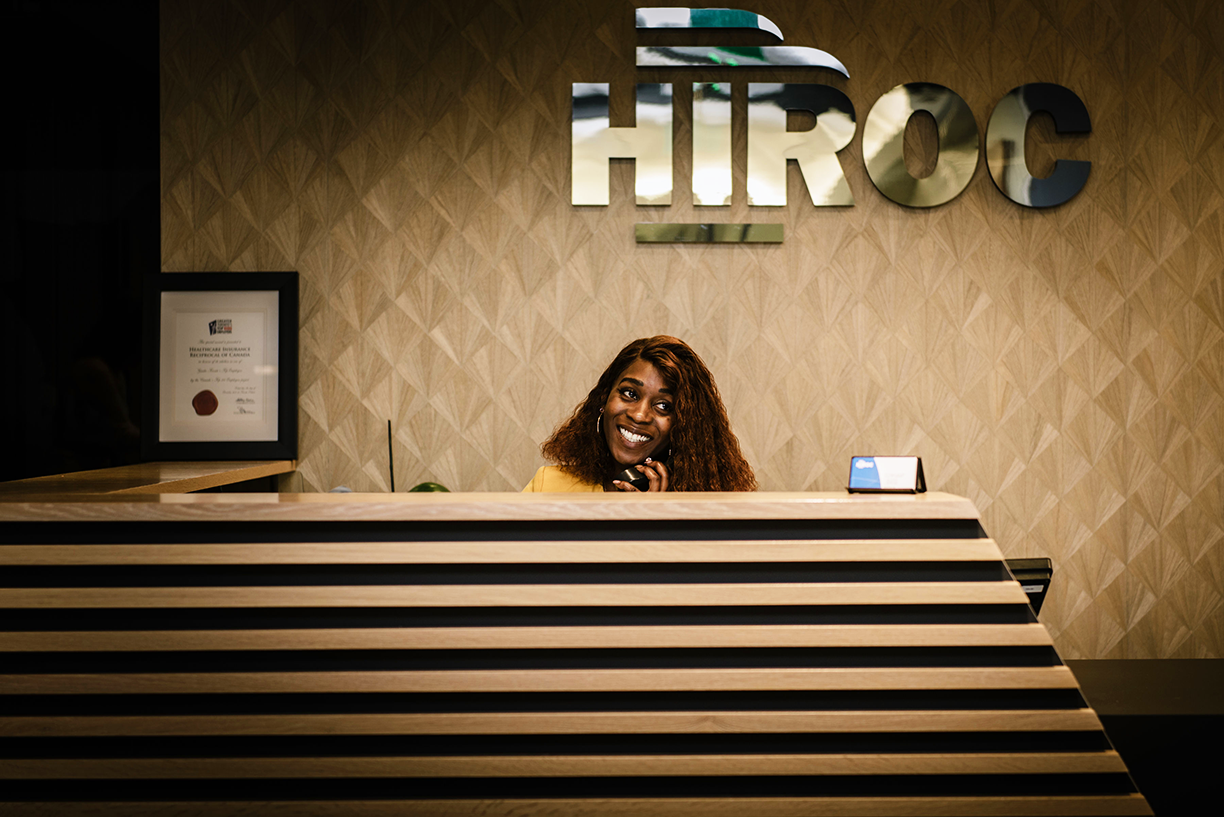 Meet Odessa Ishmael. For almost a decade, Odessa has been the main point of contact at reception for visitors at HIROC's Toronto office. In a short interview, she described how the company's positive work culture, respectful environment and commitment to developing fresh and innovative ideas keep it ahead of the curve.
"We're always coming up with new concepts that constantly push the envelope of what an insurance company can do in service to our subscribers," says Odessa. "We're not only focused on what's happening now, but also on what will be happening many years down the road."
The upcoming start of the next decade will also see HIROC embark on a new strategic plan, one that each employee had a hand in crafting.
"It feels great to be part of a company that supports and encourages sharing my voice," says Odessa. "You feel like you're connected to the bigger picture, and it's an important reason why people love working here."