HIROC Announces Lineup for 2021 Conference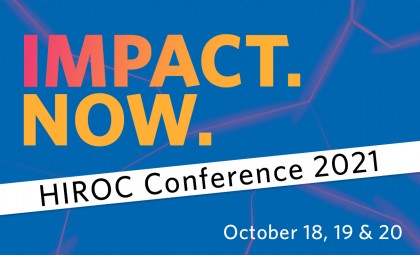 What to expect at this year's event, with conference Co-Chairs, Arlene Kraft and Philip De Souza
The annual HIROC Conference took a pause last year as our Subscribers were focused on supporting their communities during the pandemic.
As a Reciprocal, we know how critical knowledge sharing is amongst Subscribers. So, we are excited to announce we are bringing the event back this year! Together with a dedicated HIROC Conference Planning Committee and our Subscriber Advisory Council, we have curated a virtual event like no other.
From October 18-20, Impact. Now. will feature a variety of sessions and sectors, hosted by speakers from across the country. Topics will touch upon safety and risk, cyber, property and more.
The event is complimentary and is exclusively for HIROC Subscribers.
We caught up with Arlene Kraft, Director of Healthcare Safety and Risk Management and Philip De Souza, Director of Communications and Marketing, to learn more about the event.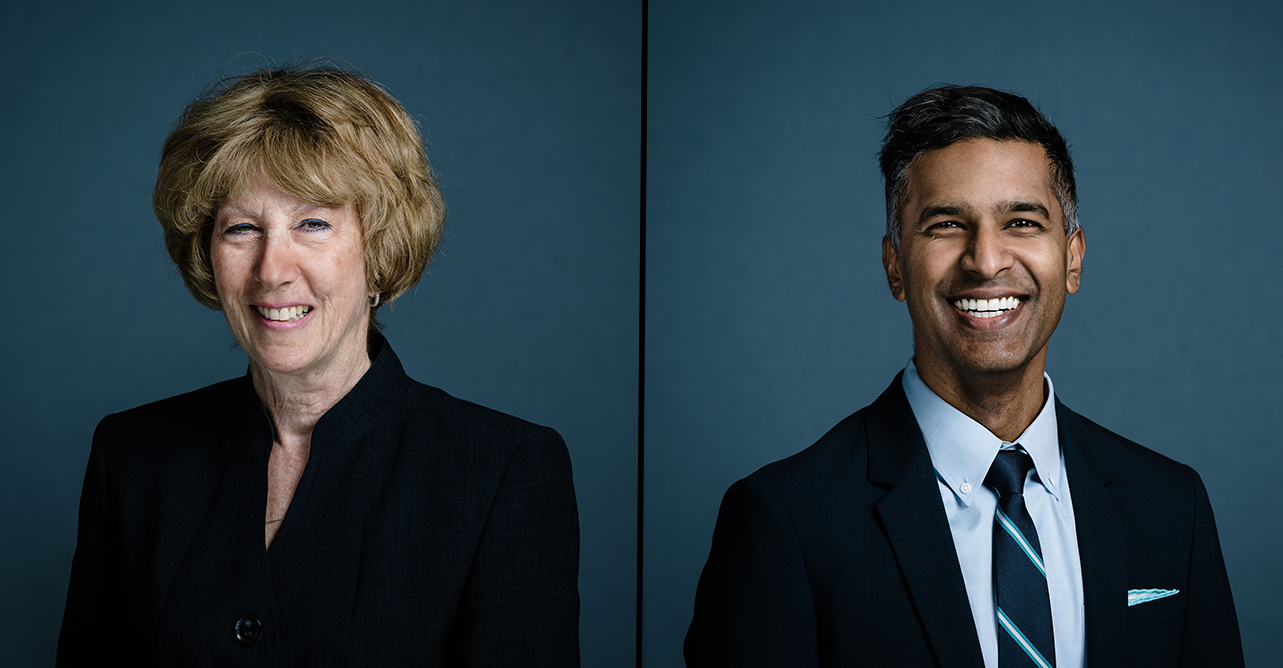 How is this year's conference different from past events?
Philip: Well, the first major difference is the fact that this year's conference is completely virtual. The upside to that is we can beam in guests from across the country. 
Taking it one step further, each day will be hosted from a different part of the country. Day one we hear from the Atlantic, day two is central Canada, and day three is the west. Also new this year, we have added a fourth bonus day where Subscribers can take a virtual tour of the FM Global Research Campus (October 21).
What type of sessions can delegates expect this year?
Arlene: Since our event spans multiple days, we have given each day its own unique theme.
Day one will feature sessions on obstetrics and perinatal care. We will hear from midwives, obstetrics teams, and paediatric professionals. And we will discuss learnings from closed claims.
On day two we spotlight the patient voice, inclusivity and resiliency. Topics range from Indigenous trauma and reconciliation in healthcare to diversity and inclusion. We will be hearing perspectives on leadership and strategy and supporting the patient voice.
Finally, day three will revolve around topics to help you prepare and protect your organization from emerging threats. Whether it is adapting your property or site to mitigate your risk, or understanding the complexities of cyber threats – we have you covered.
How can HIROC Subscribers register? How will they tune into talks?
Philip: We have partnered with the Hopin platform to host this year's event.
Registration is now open and we encourage all Subscribers to sign up today! Even more, we hope you will spread the word at your organization.
We are aware of how much Subscribers are juggling these days, so we have been purposeful in creating an agenda with shorter sessions. 
Once registered, Subscribers will receive a confirmation email from Hopin (please check your spam or junk folder just in case). In it you can access a quick video tour of the platform to get you well acquainted before the event starts.
Finally, if you are unable to tune in for live sessions, there's a Replay button on the platform allowing registered participants to watch sessions later that day. Make sure you log in and watch during the three days, as after the event closes, so does the Replay.
If you have any questions, reach out to the team at communications@hiroc.com. If you are not a HIROC Subscriber and have questions about the event or would like a quote, please also reach out.
We look forward to seeing you this October!
Note: We recommend running a desktop browser for a seamless experience across the Hopin platform. The Hopin online events platform is fully compatible with updated versions of Google Chrome, Firefox and Microsoft Edge (chromium version on Windows 10). Internet Explorer is not compatible.