Help Spread the Word: 2022 HIROC Conference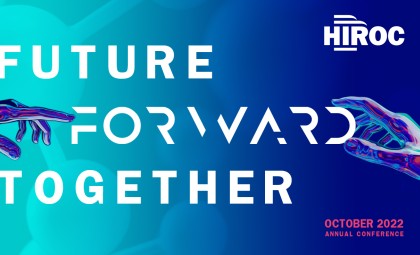 NEW!!! Share the HIROC Conference for a chance to win a $250 learning grant 
At HIROC, sharing knowledge across the healthcare sector helps us to not only live our vision of partnering to create the safest healthcare system, but it also means bringing the community together to turn the corner on patient safety.
And we need your help to bring people on the journey. That's why for the first time ever, we're having a little fun encouraging Subscribers to spread the word about the 2022 HIROC Conference (running from October 17-19).
Here's how it works: The more people you get to register for our FREE VIRTUAL conference, the better your chances are of winning a $250 learning grant from HIROC. This grant can be put towards an approved healthcare learning workshop, webinar, forum or conference in 2022/23. 
Who can you share the word with
Everyone at your organization (feel free to post the link to your intranet), even your contacts on Twitter or LinkedIn… the sky's the limit!
To make it easy, here's the link: https://hopin.com/events/2022-hiroc-conference/registration
When your colleagues register, make sure they enter your name in the "Let us know who to thank" field. 
Questions? Email us at communications@hiroc.com.
Thank you for your support and see you this October!