Happy Birthday HIROC!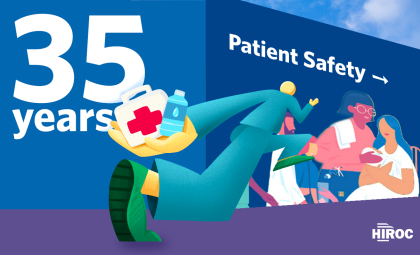 July marks HIROC's 35th anniversary – and the Reciprocal has never been stronger. 
A not-for-profit reciprocal that started with just 53 Subscribers in Ontario, HIROC now partners with over 700 Subscribers in almost every province and territory across Canada. We continue to see a great deal of growth which means there is greater spread of all the benefits which HIROC provides.  A big welcome to our new Subscribers who have joined in the past few months!
I am beyond proud of what the team at HIROC has accomplished since day one. Our dedicated team is inspired and motived by the desire to provide the highest quality service to you, taking what they hear and finding solutions to your questions and any issues you are facing. They thrive on rolling up their sleeves to make sure you know we're here to help!
And we're guided by an amazingly talented Board of Directors. This group is made up of fellow Subscribers who represent your voice, your vision, but most importantly, who ensure your needs are met.
I am reminded of what our inaugural Board Chair said at HIROC's inception:
"When you join HIROC, you buy more than an insurance policy, you buy into a philosophy." – George N. Speal
And that sentiment still holds very true today. HIROC is not only an insurance provider, but a team at the ready to support the healthcare sector through sage counsel on insurance, safety, risk, claims, property, cyber, communications and more. We take lessons learned from across the Reciprocal and work with your organizations to scale insight and innovation in healthcare – allowing us all to live HIROC's vision of partnering to create the safest healthcare system. 
And in the five years I've been at HIROC, it's become a common occurrence where we are asked to convene and facilitate key conversations between a variety of partners, government, and other Subscribers. To my delight, many see HIROC as a change maker just as I do.
We are honoured to be your go-to resource on these matters, and we take this responsibility very seriously.
We are grateful for your trust in us, and we are optimistic about the next 35 years.
Together, we will turn the corner on patient safety.
Sincerely,
Catherine Gaulton
CEO, HIROC