The Frontier of Improvement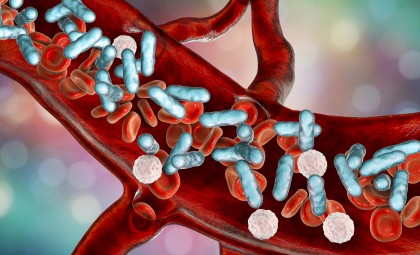 How the Surviving Sepsis Project aims to improve patient experience and safety at Scarborough Health Network (SHN)
Sepsis is one of the leading causes of death in hospitals primarily because its symptoms are difficult to recognize, especially in an environment with competing priorities.
The HIROC Safety Grants 2020 program is now accepting applications until September 30, 2020. Apply for a safety grant today! 
"Sepsis was identified as one of the top clinical risks at Scarborough Health Network after we reviewed our patient safety incidents," said Syed Sarwar, Director, Quality, Patient Safety and Experience at SHN. "We noticed there were increasing incidents of patients deteriorating rapidly and suddenly in our Emergency Departments, medicine units, and ICUs, and we needed to understand why."
While breaking down the hospital standardized mortality ratio (HSMR) data, Dianne Tomarchio, Manager of Quality Improvement and Clinical Standardization at SHN, noted that the organization found sepsis was typically in the top five contributors to a higher HSMR value than was SHN's corporate goal. By trending the HSMR value over time, Tomarchio explained they were able to measure the impact of sepsis improvement strategies.
"We gathered patient profile information and did a deep dive into the data, including chart reviews," said Tomarchio. "We found that we could make improvements in the timeliness of sepsis recognition, early treatment and escalation of concerns."
In the fall of 2018, Tomarchio and Dr. Kevin Shore implemented three sepsis working groups focusing on preventing hospital acquired infections and optimizing care for septic patients. The working groups addressed care processes for patients that arrive septic to the emergency departments, those that become septic during their hospital stay, and documentation and coding of sepsis. 
To increase awareness, Tomarchio connected with clinicians early in the project and asked them what performance data they needed to know whether sepsis should be a priority for the organization. Things like length of time to get antibiotics, amount of intravenous fluids and timeliness of obtaining blood cultures were concerns for the clinicians. Tomarchio supported chart reviews based on their parameters and shared the results to gain traction and identify improvement strategies for the working groups. 
"It's about creating that burning platform, creating the need for change," said Tomarchio. "We're very excited to have the HIROC Safety Grant to support the work that needs to be done." 
From a staff safety perspective, Tomarchio said the sepsis working group's focus on reducing hospital-acquired infections would make a big difference to staff because preventing adverse events ensures patients will not become more complex to care for.
"We'll be able to cut the length of stay and have a higher satisfaction rate as patients will be able to be discharged sooner," said Tomarchio.
The sepsis working groups have already developed a care pathway for sepsis, a workflow chart identifying what should be done in the first hour with a patient, and the ongoing reassessment of a patient. According to Tomarchio, the sepsis working groups plan on releasing the poster this fall as well as biannual mandatory e-learning modules currently in development by SHN's Organizational Development Team.
"The current focus over the summer is to recover all of the great work already done across the different programs and sites," said Sarwar. "We want sepsis not to be one of our top patient safety incidents anymore."
Sarwar and the sepsis working group continue to be focused on sepsis prevention and management. They aim to have all materials from the sepsis project hardwired into SHN's Clinical Information System so that physicians and staff members will be able to follow up on it.
By embedding what they've learned and continue to learn about sepsis into their Clinical Information Systems journey, SHN hopes to automate certain aspects with a built-in sepsis indicator, tracking and highlighting all best practices and making the process smoother. Currently, SHN is upgrading to a new  system called EPIC along with all of the hospitals in the Central East LHIN, which is used to access, organize, store and share electronic medical records.
"The more we automate things and build in triggers and forced functions, the more it takes away from the human factors inundated with all the different things they're doing," said Sarwar.
According to Sarwar, what's next in SHN's sepsis project is finding the right governance structure to lead the working groups and strategies from both the nursing and physician perspective. The project is scheduled to be relaunched this fall. Until then, the sepsis group will be focusing on all the items that have already been finalized to ensure people are aware of the new sepsis materials and are utilizing them.
"We eventually want to get to a point where this isn't a project anymore," said Sarwar. "We want it to be something that's embedded within practice."
By Marc Aiello, Communications & Marketing Coordinator, HIROC
---
This story was originally published with a collection of safety grants stories in the The HIROC Connection, Fall 2020.