Five HIROC Subscribers Named 2019 Safety Grants Recipients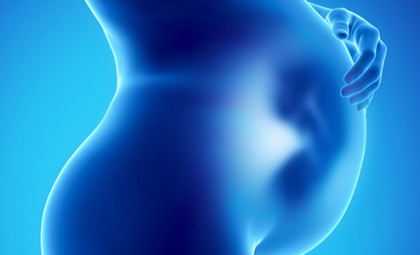 This year HIROC received an impressive 47 proposal submissions to the 2019 Safety Grants Program. 
The 2019 program focused on obstetrical-perinatal harm – a significant medical-legal and patient safety issue for healthcare systems and for those they serve, newborns and their families. 
Of the 47 applications, five HIROC subscribers have been named 2019 Safety Grant recipients. They are:
Bluewater Health – Implementation of an Obstetrical Triage Acuity Tool to Ensure Safe, Effective and Timely Care
Hôpital Montfort – Preventing Neonatal Harm by Reducing Rates of Continuous Positive Airway Pressure (CPAP) on Late Pre-term and Term Newborns
Saskatchewan Health Authority  – Implementation of moreOB Provincially: A Starting Point to Establishing a Standard of Care for Obstetrics 
Trillium Health Partners – Optimizing Obstetrical Safety and Patient Flow through the Labour Assessment Unit (LAU) by Implementing an Obstetrical Triage Acuity Scale
William Osler Health System – Improving Obstetrical Outcomes and Departmental Culture through Simulation Exercises
Each of the five organizations will receive $20,000 toward their project, for a total of $100,000 distributed as part of the 2019 program.
In 2018 – the inaugural year of the grants program – the HIROC Foundation awarded grants to six subscriber organizations, including: Arnprior Regional Health, Central Health, Hôpital Montfort, Scarborough Health Network, VHA Home HealthCare, and William Osler Health System. 
2018 recipients will be speaking about their projects at the 2020 HIROC Conference on April 27.   
About the submissions
This year's proposals came from a variety of subscribers (large and small hospitals, midwifery groups, community health centres, and other non-acute organizations). 
The program also saw a wide-range of collaborative initiatives. "We received applications relating to interdisciplinary simulation training in team communication and situational awareness, cannabis use harm reduction, and regional rollouts of programs to enhance competencies in obstetrical care," said Sara Chow, HIROC's Senior Healthcare Safety and Risk Management Specialist.
"Thank you to all 47 of our subscriber groups who took the time to apply to the 2019 program," said Catherine Gaulton, CEO of HIROC. "To know that HIROC subscribers are so dedicated to reducing obstetrical-perinatal harm is inspiring and gives us a lot to look forward to as we head into 2020."
HIROC will be seeking applications for the 2020 Safety Grants Program and we hope to support even more healthcare quality and patient safety initiatives.
We look forward to sharing more details in the near future.