Finding Our Way Through a Lens of Kindness: A Special Podcast Episode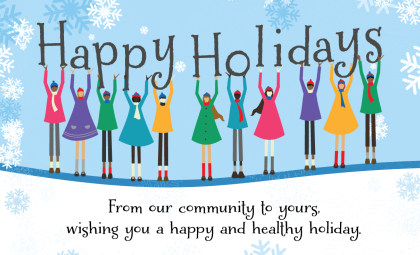 In a special year-end podcast episode, HIROC's CEO, Catherine Gaulton chats with Philip De Souza, Director, Marketing and Communications. 
The two talk about the strong culture at HIROC, a culture of caring – caring about those we serve, and those they serve (patients and families). As a leader, Catherine knows how important it is to build in moments of fun, to ensure staff have an opportunity to breathe. When asked why people stay at HIROC, Catherine called on the notion of service to a greater purpose. 
Catherine shares some top topics from recent meetings with Subscribers, including cyber and health human resources. She and the leadership team at HIROC are focused on inspiring healthcare boards and leaders to think differently, and to ask the right questions on the issues that matter most. 
As for 2022, Catherine is optimistic that HIROC can continue to help Subscribers, and that together we can turn the corner on patient safety. 
Check It Out
Have a few minutes? Stream our talk with Catherine below in audio or video format. If you're on the go, find the episode on your favourite podcast app and download it for later. Happy Holidays!