COVID-19 Response and the 2020 HIROC Conference and AGM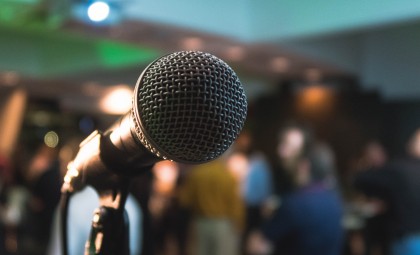 As you are all well aware, things are changing at a rapid speed right now. The one thing that remains constant is how you and your teams are responding to the ever-evolving demands placed upon the healthcare system. Thank you for being our healthcare heroes.
In keeping with our commitment to continually communicating with you during this crisis, I wanted to share the following:
Ongoing HIROC Communications
Thank you for reaching out to HIROC seeking clarity on important issues – please keep your queries coming. We are here for you and plan to continue communicating advice on trending risk and coverage issues on a regular basis. As your trusted healthcare safety and risk advisor, we know you need answers to ensure safe and quality care to those you serve and we promise to share our responses via these communiques and through one-on-one contact with you.
In the meantime, information can be found on HIROC's COVID-19 Updates page. 
2020 HIROC Annual Conference
Based on recent reports, guidelines, advice by public health authorities, and our desire to support "flattening the curve" of COVID-19, we have made the difficult decision to cancel, for now, this year's HIROC conference and all post-conference education sessions.
The safety and wellbeing of our healthcare community, our valued employees, our Subscribers and those they serve is our top priority. Each year, hundreds of healthcare and risk management professionals gather at HIROC's annual conference to share knowledge and lead critical discussions on improving patient safety. Many of our conference speakers and attendees are frontline healthcare workers who now require our full support, more than ever, while they focus on caring for patients.
Thank you sincerely for your understanding and interest in this year's conference. If you have any questions or concerns, please do not hesitate to reach out to communications@hiroc.com.
HIROC/HIROC Management Limited AGMs Update
Given that HIROC's Subscribers Agreement contemplates the potential for a virtual meeting, HIROC's Board is contemplating the Annual General Meetings will proceed via a teleconference or webcast.
More information in relation to this will be included in an Amended Notice meeting which we anticipate forwarding by the end of this week from the Office of the CEO.
As always, if you are unable to attend, it will be important to ensure that your proxies are forwarded as instructed in the Amended Notice of Meeting. Proxies received to date will continue in effect.
We thank you again for being there for all Canadians and for everything you are doing to make and keep us all well.
Please do not hesitate to contact us if we can be of any assistance.
Thank you,
Catherine Gaulton
CEO, HIROC