Connected with the HIROC Culture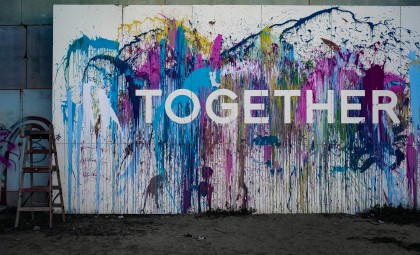 For those of you who don't know, the culture at HIROC is very unique – it's what sets us apart and it's something each and every HIROC employee values.
So, with the shift to a virtual office in an effort to keep our staff safe and do our part to flatten the curve, HIROC's Comms Team has stepped up big time!
Their task: come up with unique experiences and collaboration tools to keep our staff connected, all while continually strengthening HIROC's deep-rooted culture.
So in honour of the past 10 weeks at home, here are 10 things we've implemented to keep our staff feeling like they are still just a walk down the hall from each other. 
COVID-19 leadership updates. To ensure staff are aware of what's going on as it pertains to the pandemic, our Subscribers, and our eventual return to the office, our CEO Catherine Gaulton has committed to providing regular updates to the staff. These come in the form of video messages, blog articles, and daily email updates. A big part of these updates is expressing thanks and gratitude to our staff who have pulled together during this very difficult and busy time. 
The HIROC Morning Show. Once a week staff hop on Instagram for a live interview show where we check in with team members across the country. Available only to HIROC staff, the show helps develop strong bonds and ensure a sense of comfort. We may not be John Krasinski (although he has an open invitation to host), but we're certainly highlighting the good news. 
Virtual meetups on HIROC's digital workplace. Thanks to our partners at Igloo Software, HIROC's digital workplace (our intranet) has been equipped with tools like a microblog – essentially a virtual water cooler. We host scheduled meetups on HIROC Talk where the Comms Team posts a topic and staff jump in. Some of our most popular subjects have been favourite pizza toppings, and our go-to coffee mugs at home.  
Travel Tuesday. Since we can't travel right now we got the team talking about and posting photos from their favourite adventures. We already knew HIROC staff love to travel but this was a great way to get inspiration for future trips and share memories! 
Keeping up with the HIROCians. Over Easter weekend, we beamed into a few of our colleagues' homes to capture what they were baking, how they were keeping their kids busy, and more. It was a great sneak peek into their lives when they are not at work. 
The HIROC Open Mic. One thing we've learned about HIROC staff since we started working from home is how many musicians we have! On their own, staff started sharing happy birthday videos, often with a trumpet or set of drums in hand. We figured this was a great opportunity to host a virtual open mic. The staff enjoyed taking an afternoon break to hear from some of their very talented colleagues.
Mental and physical wellness support. Led by our HR Team, HIROC staff have access to a variety of resources through our employee assistance program. All of these resources are brought together in one spot on our digital workplace. Updates and interesting articles on ways to support mental wellness are posted regularly and have really helped keep staff balanced while juggling the pressures of home and work.  
In the Spotlight interviews. HIROC has a longstanding tradition of welcoming new staff with our In the Spotlight article series. This is a great way to get to know new staff during their first week and we've learned that at home this has been more important than ever. So far we've onboarded four new team members virtually, so getting to know them a little better via our interviews has been a huge help.
Lunch with Catherine. We wanted staff to feel like they were popping into the lunchroom at noon to take a break and chat while they enjoyed a meal together. We brought this concept to virtual lunches with our CEO. Using our Webex system, staff sign on to chat and hear about our CEO's latest at-home project. Over lunches we've learned she's an awesome knitter, and during Nursing Week Catherine shared her nursing graduation picture. Staff also share tips, like where to get your hands on yeast these days (lots of bread bakers at HIROC). 
All-staff meetings. Another longstanding tradition at HIROC is our monthly all-staff meetings. Typically held in person (and with cake), we've shifted to virtual. While a virtual meeting with over 100 people can be challenging, we've learned a lot about coordinating, hosting and keeping questions flowing. What's important is that we continue to keep this monthly tradition alive and ensure staff are in-the-know when it comes to what's new at HIROC, how we're supporting our Subscribers and the healthcare community, and what's coming soon. 
A big thank you to our fantastic IT Team who has been there for staff for all the big and little questions as we all got more comfortable working remotely. And of course, none of this would be possible without the immense support of our senior leaders who have truly embraced the virtual world of work and have been there at every step to ensure staff feel supported. And finally, thank you to HIROC employees for being open to change while keeping our commitment to our Subscribers and the healthcare community.
Have questions or want to share some of your organization's engagement tactics with us? Reach out to the team at communications@hiroc.com. 
Michelle Holden is Lead, Communications & Marketing at HIROC.