Communicating During Times of Crisis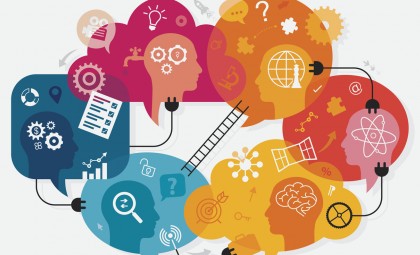 As your trusted healthcare safety advisor, we are very well aware of the complexities in dealing with a crisis like COVID-19.
Our unique reciprocal model is here for this very purpose – to support the sharing and scaling of knowledge, for the benefit of our valued Subscribers.
While the COVID-19 situation is quite fluid, one thing remains constant – the need to convey accurate, timely and clear information.
Healthcare communications professionals play an important role in your organization. They support the leadership team, drive media relations, online communications, and social media activity. Most importantly, communications professionals are the voice of employees.
To emphasize the importance of good communications and staying measured during a crisis, here are our top three tips to help in decision making and ensuring employees feel safe and supported.
1. Resiliency matters – as communicators, we have a responsibility to support our organizations
No one can doubt the work ethic and dedication of healthcare professionals during a crisis. These individuals work tirelessly, supporting our healthcare system to ensure safe and quality care, no matter the conditions. 
Healthcare professionals expect and deserve support through clear, concise and balanced information. Conveying that information in a timely manner is vital.
Additionally, there must be an understanding of how decisions are being made, and this will only benefit the organization as a whole. Transparency is paramount in a crisis. 
Although some communicators may worry about including too much information, its critical employees understand the gravity of the situation and see themselves involved in supporting the resiliency of the organization.
2. Gather reliable information
We cannot stress how important it is to ensure the information you gather and share with employees is trusted and reliable. Leveraging reliable sources will also help to quell misinformation. 
At HIROC, we've been tapping into the fantastic resources from both federal, provincial and local health authorities, such as:
3. Your teams want to see and hear from you
During an evolving crisis, it's imperative to support your leaders in checking the pulse of morale across the organization. This will help guide future communication and reassure employees you are there to listen and support.
Consider setting up a few mechanisms to capture what people are hearing. For example, what sort of questions are being asked to Human Resources, what types of media queries have you received, and what information are employees asking for to help in working with patients and clients.
We are here to help. For more information, check out HIROC's COVID-19 Updates  page for key resources and the latest from HIROC.
For communications related questions, connect with Philip De Souza, Director, Communications and Marketing at pdesouza@hiroc.com. 
For risk management related issues, please contact Trevor Hall, Vice President, Healthcare Safety and Risk Management at thall@hiroc.com.