Canada's Insurance Reciprocals look to the Changing World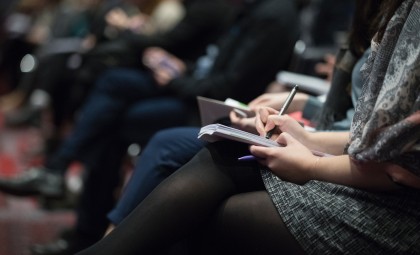 "To set ourselves up for success, we need to focus on partnerships," said Greg King, Vice President, Finance and Operations for HIROC. King was a panelist at this year's Canadian Association of Insurance Reciprocals' (CAIR) 2019 members meeting.  
HIROC is one of five founding members of CAIR – established in 2010 alongside the MEARIE Group, the Ontario Municipal Insurance Exchange, the Canadian Universities Reciprocal Insurance Exchange, and the Ontario School Boards' Insurance Exchange. 
Today HIROC works with CAIR and its growing membership base to share combined wisdom, experience and innovation. 
For many of the speakers this year, three common themes underpinned the day:
Insurance reciprocals can only work through the combined strength of industry partners, subscribers, and other reciprocals. Learning from one another is key to keeping a reciprocal strong.  
In today's changing world, we must have a laser focus on data – accessing more data than before, and leveraging the data we have to make informed decisions. Today's reciprocals are stepping into AI, data modelling, and the creation of data lakes to help determine what subscribers will need. 
Climate change and the political landscape is not something we can brush under the rug. Insurance reciprocals must maintain a keen eye on what's happening, and the possible effects on our industries. These big changes will have an effect on claims, class actions, and investments in the years to come. 
For King, working with partners, financial advisors, reinsurers, and actuaries is all about staying one step ahead of the changes we're seeing. A focus on proactivity and the message that we are stronger together is one that all CAIR members continue to put forth into the changing world.  
"These are our partners, and we want them to be here in the long run," said King.
By Jennifer Quaglietta, Vice President, Performance Excellence and Information Services