Business Interruption – What's It All About?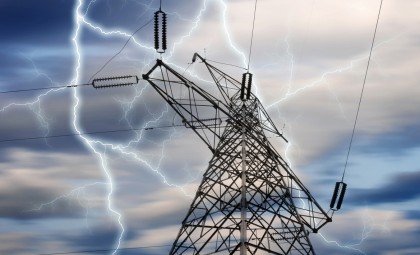 Helping HIROC's Subscribers mitigate risk and loss is what makes the Reciprocal strong. Part of that work means partnering with insurers to provide Subscribers the most comprehensive coverage. Ultimately, it's important that you and your teams have the right coverage, and the information needed to make important decisions. 
This article has been provided courtesy of our partners from HSB Canada. It is intended to help Subscribers understand the basics of equipment breakdown coverages and claims.
If you have any questions, reach out to HIROC at inquiries@hiroc.com.
---
What is Business Interruption/Extra Expense Coverage?
Expenses to repair or replace a damaged object are just one of the components of the overall cost of an equipment breakdown claim. 
With business interruption coverage, a Subscriber is able to collect the loss of income they would have expected to generate (from retail stores, cafes, parking fees, etc.), were it not for a sudden and accidental loss. It is often called consequential loss because it arises as the result of the primary accidental loss to the insured object. 
Extra Expense coverage offsets the additional ('Extra') cost of conducting business during the period of restoration, over and above the cost that normally would have been incurred to conduct business during the same period, had no accident occurred. 
For an Equipment Breakdown insurance policy to respond to a claim, three key conditions must be met:
The type of equipment that failed must be defined in the policy wordings as covered Object.
The failure of the Object must have been Sudden & Accidental.
Physical damage to the Object requiring repair or replacement must be evident.
Check out these examples relating to Equipment Breakdown claims:
If you have questions about coverage or would like a quote, please contact HIROC at inquiries@hiroc.com.
---
About HSB Canada
HSB Canada, part of Munich Re, is a multi-line specialty insurer and provider of inspection, risk management and IoT technology services. HSB Canada's insurance offerings include equipment breakdown, cyber risk and other coverages. HSB blends its engineering expertise, technology and data to craft inventive insurance and service solutions for existing and emerging risks posed by technological change. Throughout its 150-year history HSB's mission has been to help clients prevent loss, advance sustainable use of energy and build deeper relationships that benefit business, public institutions and consumers. HSB holds A.M. Best Company's highest financial rating, A++ (Superior). 
These recommendations are general guidelines and are not intended to be exhaustive or complete, nor are they designed to replace information or instructions from the manufacturer of your equipment. This article is for informational purposes only and is not intended to convey or constitute legal advice. HSB makes no warranties or representations as to the accuracy or completeness of the content herein. Under no circumstances shall HSB or any party involved in creating or delivering this article be liable to you for any loss or damage that results from the use of the information contained herein. This article does not modify or invalidate any of the provisions, exclusions, terms or conditions of the applicable policy and endorsements. For specific terms and conditions, please refer to the applicable insurance form.