Be Excellent, Lead Wisely and Build Community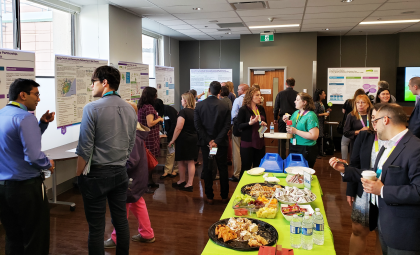 There isn't a day that goes by where we don't hear the word innovation. But it's when words become action that innovation can genuinely make an impact. And that's what happens each year at Michael Garron Hospital (MGH), Toronto East Health Network's Innovation Fair and Expo.
For the staff and community who attended this year's EPIC Research, Innovation, and Education Scholarship fair, innovation meant creating something practical, useful and measured.  How can we improve current processes? What new avenues have we yet to discover? How can we move the dial on patient care? These were the questions that drove their research.
This year's project-focus centred around three categories: BE EXCELLENT, LEAD WISELY, and BUILD COMMUNITY. As part of HIROC's commitment to supporting unique, scalable patient safety initiatives, HIROC was on hand to judge this year's amazing posters. 
The day was filled with lots of networking and sharing ideas, and was capped off with an award ceremony.
Here are a couple of event's featured posters:
Pre-emptive Inpatient Penicillin Allergy Assessment and Testing
Penicillin allergies are the most common type of drug allergy. Because of this, patients (around 11.6 per cent admitted to MGH) were not given penicillin antibiotics for treatment under the assumption that once they're labelled allergic, they'd be adversely affected. MGH's pharmacy services team learned that by re-evaluating allergic patients, over 90 per cent of them can safely tolerate penicillin and related antibiotics. By creating a program that re-evaluates and de-labels patients, antibiotic choices improved when treating infections.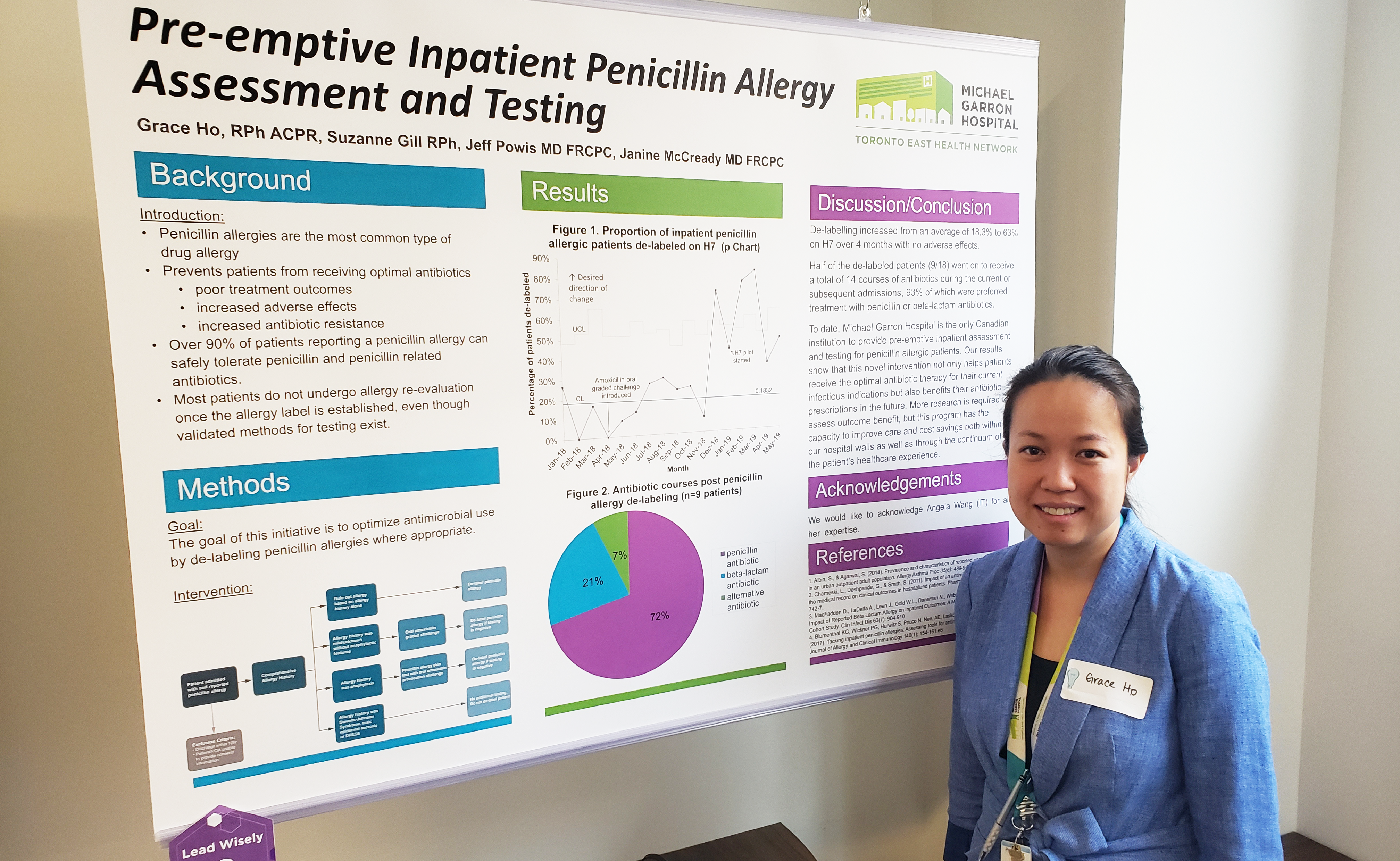 Surge Relief and Community Partnerships in East Toronto
During Toronto's winter months, MGH admits more patients from the city's east end who often need to stay longer than average. Throughout what's called "winter surge," the hospital faces many different challenges to meet the needs of the surrounding community. Though the hospital itself receives funding to manage this issue, the surrounding healthcare facilities in the community do not.
The focus of this project was to get greater investment in East Toronto Health partners, build relationships, and open up communications among neighbouring healthcare facilities to handle and reduce the influx of patients to MGH. Some important facets of the project included setting up a mobile flu clinic, extending walk-in hours at the local Albany Medical Clinic, and enhancing in-home support for high-need neighbourhoods.
Marc Aiello, Communications and Marketing Coordinator, HIROC