Risk Watch (December '19)
Selected research, publications, and resources to promote evidence-informed risk management in Canadian healthcare organizations. Prepared by the Healthcare Risk Management staff at the Healthcare Insurance Reciprocal of Canada (HIROC). Some titles are open access while others may require a subscription or library access; the librarian at your organization may be able to assist you. Please contact riskmanagement@hiroc.com for assistance if required.
Editor's Note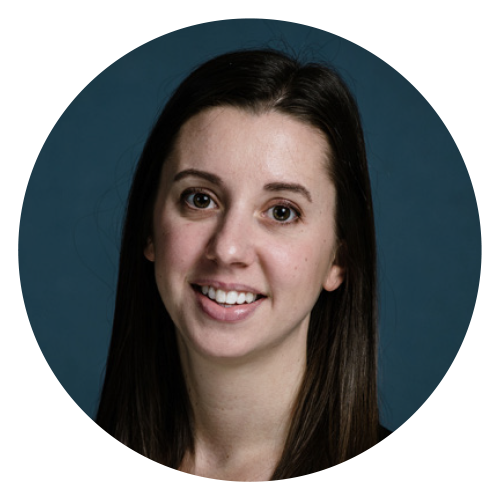 We feature a number of articles in the month's Risk Watch (many of them Canadian)on healthcare associated infections, obstetrics, and diagnostic errors. Mitchell et al. review the trends in healthcare associated infections across Canada in the acute care setting, noting the importance of developing strategies to prevent medical device related infections, and Corpus et al. discuss strategies to prevent respiratory outbreaks in the rehabilitation setting. Muraca et al. report on episiotomy use in Canada over time and maternal injury, and Dougan et al. discuss the introduction of a debrief form requiring minimal writing that improved communication among team members and with patients. Dubosh et al. describe the impact of missed diagnoses for neurological symptoms in the ED suggesting "atypical presentations are more prone to cognitive biases and failed heuristics for the physician, and therefore it is important for frontline providers to be aware of them". Shafer et al. review diagnostic errors in the patient safety context as an opportunity to learn from mistakes and improve the safety of healthcare.
If you have any comments about these articles or Risk Watch, please email me at jpotter@hiroc.com. We look forward to hearing from you.
---
Hot Off the Press
INFECTION CONTROL/REHAB
Prevention of respiratory outbreaks in the rehabilitation setting
Corpus C, Williams V, Salt N, et al. BMJ Open Qual. 2019 (online, October):1-6.
Quality improvement project at rehabilitation centre in Canada with an aim to reduce respiratory viral (RV) outbreaks by implementing process improvements in four areas: (1) standardized criteria for precautions, (2) communication to visitors, (3) staff absences, and (4) an electronic program to guide staff on when to stay home. Results showed a decrease the impact of RV outbreaks following implementation and training of the improved process areas with no significant increase in staff missed work hours.
INFECTION CONTROL/ACUTE CARE
Trends in health care–associated infections in acute care hospitals in Canada: an analysis of repeated pointprevalence surveys
Mitchell R, Taylor G, Rudnick W, et al. CMAJ. 2019 (September);191(36):981-988.
Study to assess the trends in common healthcare acquired infections across Canadian acute care hospitals using three national point-prevalence surveys. Results showed a decrease in the prevalence of infections between 2009 and 2017. Authors suggested there is still a need to develop strategies to address infections related to medical devices.
MATERNAL INJURIES/OBSTETRICS
Episiotomy use among vaginal deliveries and the association with anal sphincter injury: a population-based
retrospective cohort study
Muraca G, Liu S, Sabr Y, et al. CMAJ. 2019 (October);191(42):E1149-E1158.
Study in Canada of over 2.5 million deliveries to describe the temporal trends in episiotomy use and to quantify the association between episiotomy and anal sphincter injury. Results showed large, significant declines in episiotomy use between 2004 and 2017, and its use was associated with higher rates of anal sphincter injury in spontaneous vaginal deliveries but lower rates in forceps deliveries in nulliparous women and women with vaginal birth after caesarean, which authors suggest warrants reconsideration of clinical practice among these women.
PERSON CENTRED CARE/OBSTETRICS
Patients at the centre of care: Debriefing patients after caesarean section
Dougan C, Smith E, Ploski J, et al. BMJ Open Qual. 2019 (online, October):1-7.
Study in Ireland to improve the clarity of risks and benefits of each mode of delivery immediately following caesarean section. Results showed that improved communication at the time of initial caesarean section can be more beneficial than initiating the discussion during the patient's next pregnancy. Authors suggested women who are more informed about their delivery options tend to view VBAC as a safe option for future deliveries.
MENTAL HEALTH/EMERGENCY DEPARTMENT
Health outcomes associated with emergency department visits by adolescents for self-harm: a propensitymatched cohort study
Gardner W, Pajer K, Cloutier P, et.al. CMAJ. 2019 (November);191(44):E1207-1216.
Study in Canada matching 5,661 adolescents who presented to the emergency department (ED) after self-harm to 10,731 adolescents who visited the ED for other reasons to determine differences in patient outcomes and medical costs. Results showed patients whose visits were for self-harm were almost eight times more likely to die by suicide than those who visited the ED for other reasons. Authors stated these patients would benefit from assessment for mental health or substance misuse disorders and should be connected to community services.
DIAGNOSTIC ERRORS/EMERGENCY DEPARTMENT
Missed serious neurological conditions in emergency department patients discharged with nonspecific diagnoses of headache or back pain
Dubosh N, Edlow J, Goto T, et al. Ann Emerg Med. 2019 (October);74(4):549-561.
Study in the US of almost 3.5 million emergency department (ED) discharges with nonspecific diagnoses of headache and back pain to describe the likelihood of ED revisits for a serious neurological condition. Results showed 0.5% of patients diagnosed with headache had a serious outcome; the most common missed diagnosis was ischemic stroke. In patients with back pain, 0.2% returned to the ED within 30 days; the most common missed diagnosis was intraspinal abscess. Authors underscored the importance of continued efforts to improve education on the diagnosis of neurological conditions and address systems-based issues.
QUALITY IMPROVEMENT/OBSTETRICS
Malpractice litigation, quality improvement, and the University Hospitals Obstetric Quality Network
Cossler N, Liu J, Porter S, et al. J Patient Saf Risk Manag. 2019 (October);24(5):196-206.
Study in the US to assess the impact of a multifaceted intervention developed to mitigate risks for obstetric patients and newborns in four areas: hypoxic ischemic encephalopathy, obstetric hemorrhage, hypertensive disorders of pregnancy, and shoulder dystocia. Results showed a reduction in adverse outcomes and in obstetric litigation costs, following implementation of a regional obstetric quality network and a standard operating procedure at each hospital, defining the minimum requirements to advance quality and safety in the obstetric service.
DIAGNOSTIC ERRORS/INTENSIVE CARE
Diagnostic errors in the neonatal intensive care unit: state of the science and new directions
Shafer G, Singh H, Suresh G. Semin Perinatol. 2019 (article in press):1-9.
Article providing an overview of diagnostic errors, defined as missed opportunities to establish a timely and accurate diagnosis, regardless of patient harm. The etiology of diagnostic error in neonatal intensive care can be related to individual cognitive factors, as well as organizational and systemic factors. The multifactorial causation leads to limitations in measuring diagnostic errors, and the development of effective prevention strategies.
ARTIFICIAL INTELLIGENCE/LEADERS
Artificial intelligence in healthcare: An essential guide for health leaders
Chen M, Decary M. Healthc Manage Forum. 2019 (online, September):1-9.
Article providing a guide to understand the fundamentals of artificial intelligence (AI) technologies, the ways these technologies can be used to improve the efficiency, safety, and access of health services, as well as practical recommendations to help health leaders develop a strategy to support their AI integration and digital healthcare transformation.
---
Other Resources of Interest
2019 benchmark study of healthcare professional liability claims (October 2019). Zurich annual benchmark study summarizing the claims database of professional liability claims.
Health sector published guidance on supply chain cyber-security risk management (October 2019). Article summarizing a toolkit developed to assist healthcare organizations in developing effective cybersecurity policies.
Patients lacking English need equal access to interpreters across Canada: doctor (November 2019). CTV News (CDN) article highlighting a study which recommended prioritizing language services to improve health outcomes for patients with limited English proficiency.
The harms of promoting 'Zero Harm' (October 2019). BMJ Quality & Safety (US) editorial describing the potential harms when striving for zero harm in healthcare.
What cybercriminals steal when they hack hospitals, new study (September 2019). Forbes (US) article describing a study on the type of patient information hackers obtain and common ways systems are infiltrated.