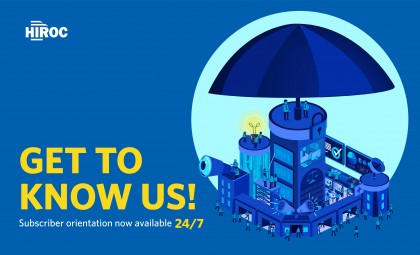 Subscriber Orientation now available 24/7
Your HIROC team is at the ready to support you.
From our comprehensive coverage, to support through a claim or providing you advice with a risk and safety lens, to sharing knowledge with the goal of scaling right across the Reciprocal and beyond – Like the image conveys, HIROC is around every corner for you.
And so, understanding how valuable your time is, we're delighted to share a new way to get to know us a little better.
Learn more