Risk Management Residency Program: 2023/24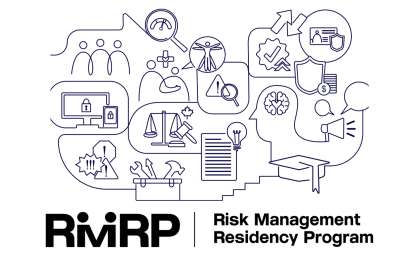 In 2021, HIROC launched a pan-Canadian Risk Residency Program co-designed by healthcare risk and safety specialists. 
In the Risk Management Residency Program (RMRP), participants learn from risk management, patient safety, human factors, insurance, claims, and legal subject matter experts from across Canada on a variety of applied topics. 
This program provides an opportunity to learn from the shared experiences of others and brings together a knowledgeable community of experts. By the end, learners will have built a network of peers from across Canada and gained confidence on navigating the intricacies of risk management in a healthcare environment.  
The Risk Management Residency Program—offered at no cost to HIROC Subscribers—applies a blended learning approach (online educational materials and opportunities for interaction) accompanied by mentorship and coaching. 
Call for Applications 2023/24
Find application details on the RMRP webpage. Should you have any questions about the program, please contact riskresidency@hiroc.com.  
HIROC accepted applications until June 30, 2023.
Acceptance notifications will be sent out mid-August.
The 2023/24 program starts September 12, 2023, and runs until June 28, 2024.
Call for Mentors
Mentoring is one of the cornerstones of the Risk Management Residency Program. If you're interested in helping build a stronger risk management community to support our healthcare system, please direct your interest or questions to riskresidency@hiroc.com.
A Chance to Connect, Build Confidence
We asked Wendy Hooper, HIROC's Senior Healthcare Risk Management Specialist and RMRP Lead, why the program holds so much value. "Not only will you enhance your risk management knowledge—but you will be part of a community of risk managers that you will have for life," she said. 
With the second year of the program winding down, we reached out to two program participants to find out what their experience has been like. 
"It's really amazing to see how quick everyone is to help you out and help work through your scenarios."
– Ashley York, Wendat Community Programs (current RMRP student)
"With HIROC being the organization's insurer, it was a chance to really get to know the people at HIROC. It was a chance to meet the people who are actually behind the phone when I call, or behind the email when I send."
– Karen Connors, London Health Sciences Centre (past RMRP student, current mentor)
Want to hear more about the Risk Management Residency Program? Watch our latest Talk with HIROC.