Risk Management Residency Program: 2022/23 Program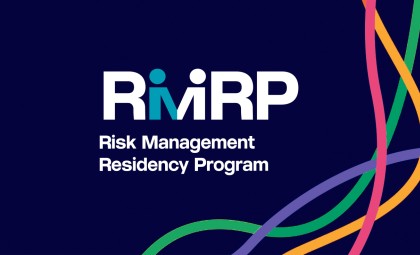 In 2021, HIROC launched a pan-Canadian Risk Residency Program co-designed by healthcare risk and safety specialists. 
Participants learn from risk management, patient safety, human factors, insurance, claims, and legal subject matter experts from across Canada on a variety of applied topics. 
This program provides an opportunity to learn from the shared experiences of others and brings together a knowledgeable community of experts. By the end, learners will have built a network of peers from across Canada and gained confidence on navigating the intricacies of risk management in a healthcare environment.  
The Risk Management Residency Program—offered at no cost to HIROC Subscribers—applies a blended learning approach (online educational materials and opportunities for interaction) accompanied by mentorship and coaching. 
Learn more about the program on the RMRP webpage.
Call for Applications 2022/23
Find application details on the RMRP webpage. Should you have any questions about the program, please contact riskresidency@hiroc.com.  
Program starts: September 2022
Program Ends: June 30, 2023
Call for Mentors
Mentoring is one of the cornerstones of the Risk Management Residency Program. If you're interested in helping build a stronger risk management community to support our healthcare system, please direct your interest or questions to riskresidency@hiroc.com.
A Chance to Connect, Build Confidence
We asked Wendy Hooper, HIROC's Senior Healthcare Risk Management Specialist and RMRP Lead, why the program holds so much value. "Not only will you enhance your risk management knowledge—but you will be part of a community of risk managers that you will have for life," she said. 
With the first year of the program winding down, we reached out to two program participants to find out what their experience has been like. 
"I really feel I've developed a different relationship with HIROC. I know people that I can reach out to, I feel much more comfortable in doing so," said Karen Connors, Manager of Quality and Risk at Home and Community Care Support Services Waterloo Wellington. "In some ways it's really helped not just me as a professional, but because I'm the conduit often through which issues flow through our organization, I think it's also really helped our organization develop that relationship with HIROC." 
"At the end of the day, all of our risk management activities go towards improving the safety and the experience of the people that we serve, their families, their loved ones," said Christopher Sorfleet, Director of Quality, Patient Safety and Risk Management at Bruyère. "By sharing experiences we're able to leverage some lessons learned in other sectors, and really make a difference for those that we serve." 
Want to hear more about the Risk Management Residency Program? Watch our latest Talk with HIROC.